The Prisoner of Zenda
by Anthony Hope
Art by Mireille Fauchon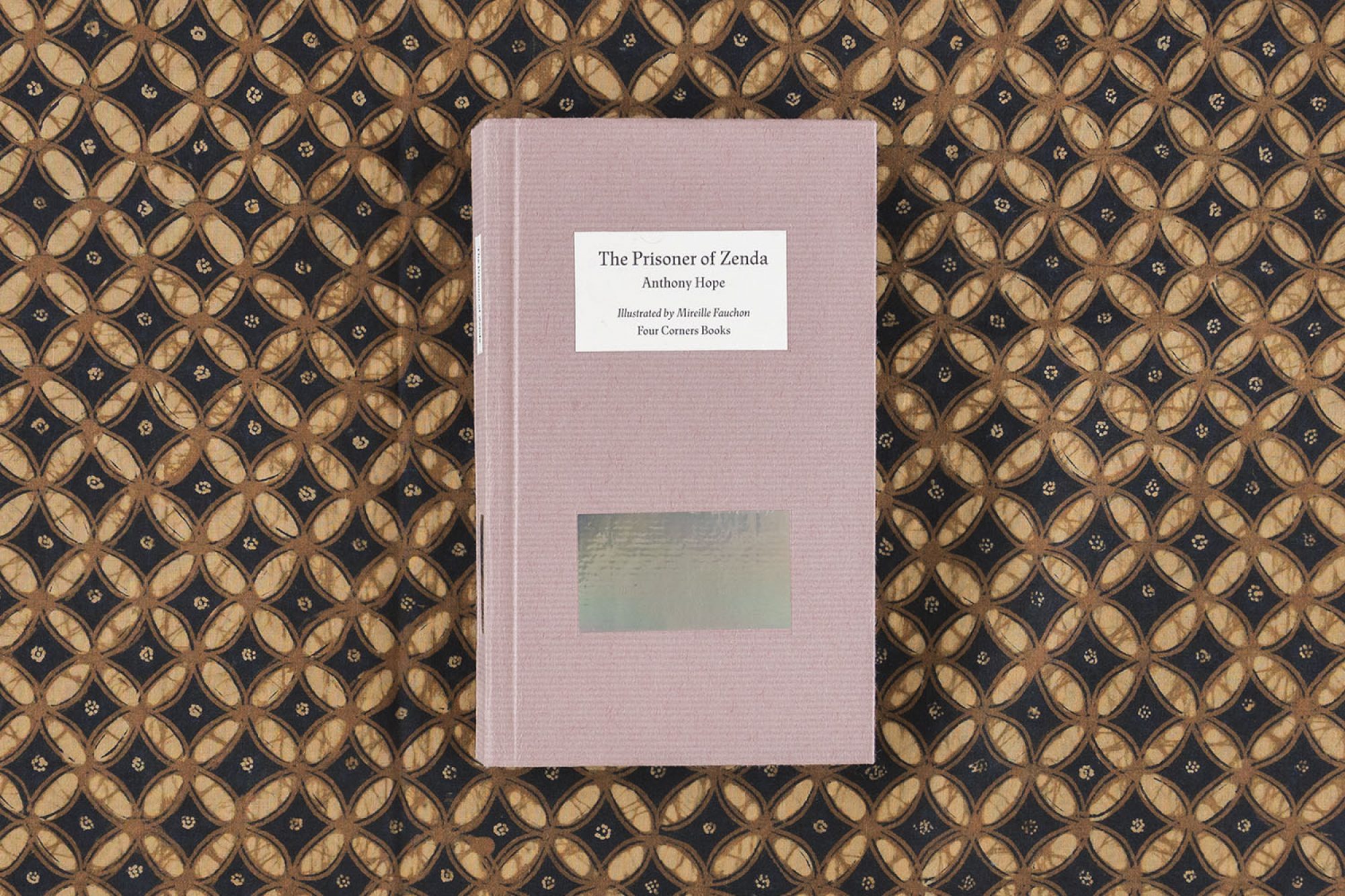 The seventh in our series of Four Corners Familiars takes us to Ruritania, a land redolent of many Central European countries, but not on any map. There, an English gentleman is mistaken for the country's soon-to-be-crowned King and falls into this remarkable doppelganger to protect the nation's best interests.
Mireille Fauchon's edition of the classic adventure novel introduces us to the landscape, people and customs of Ruritania, and to a time (thankfully long-distant) when the English regarded the rest of Europe as a strange and sinister place.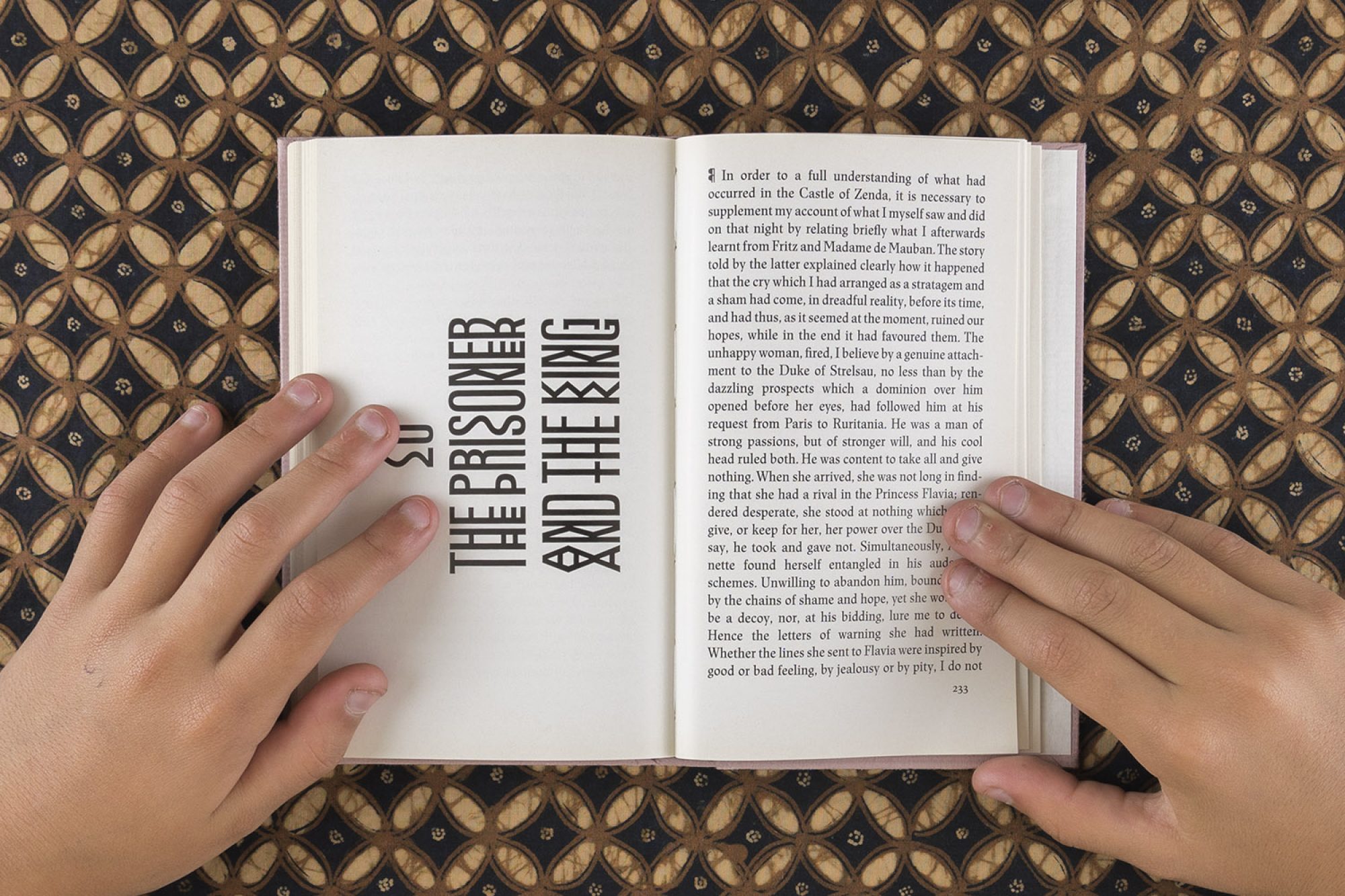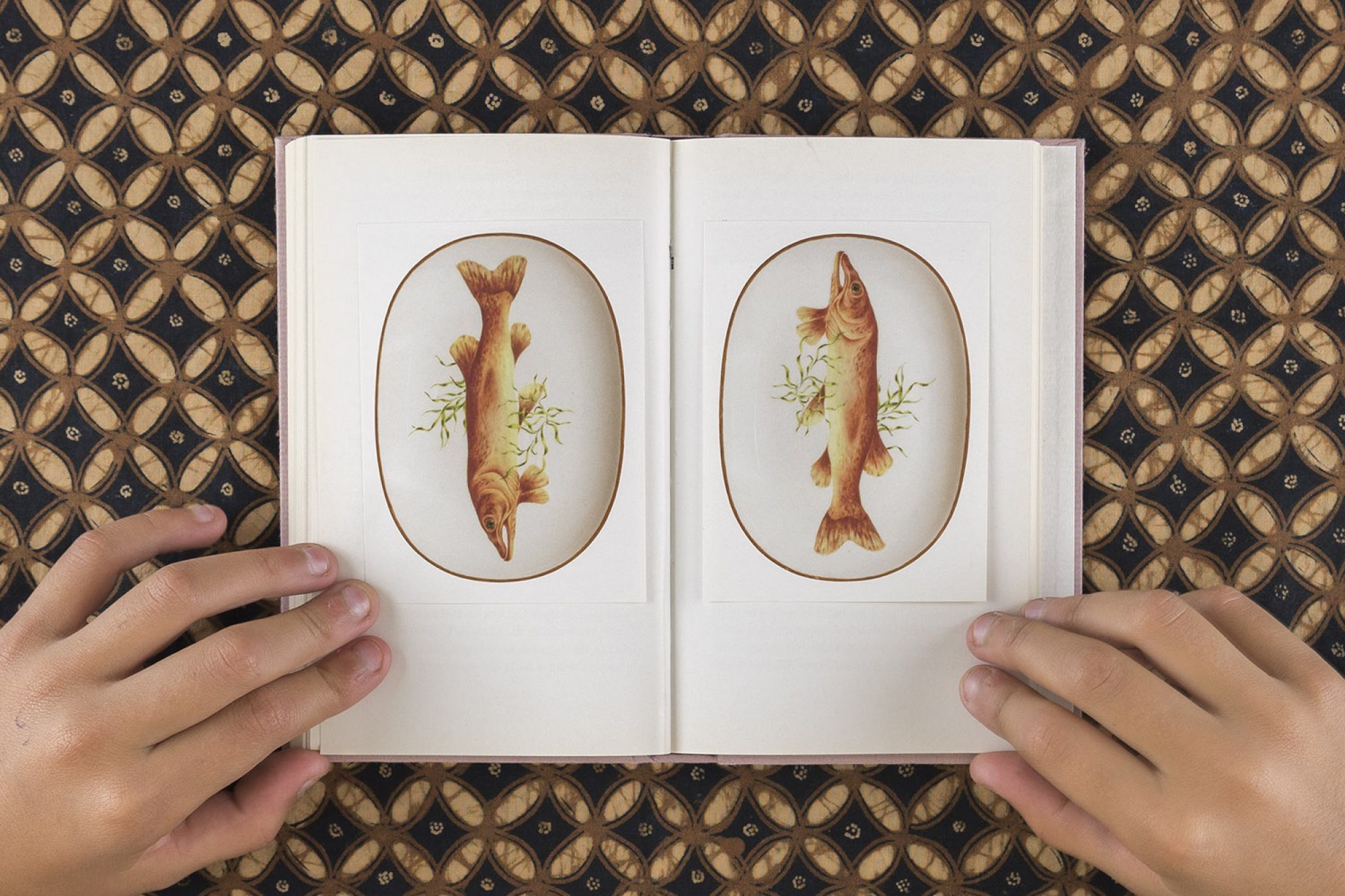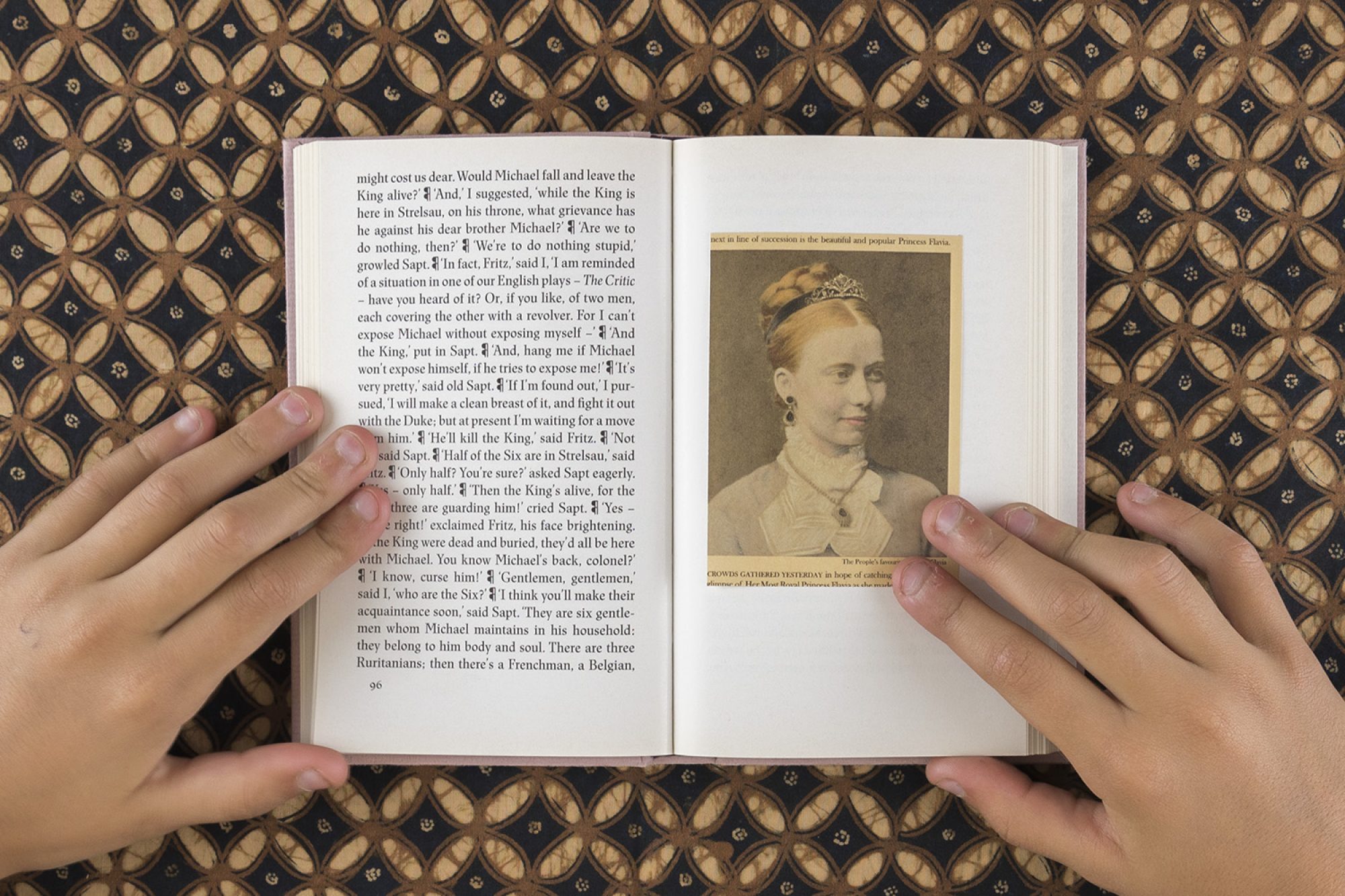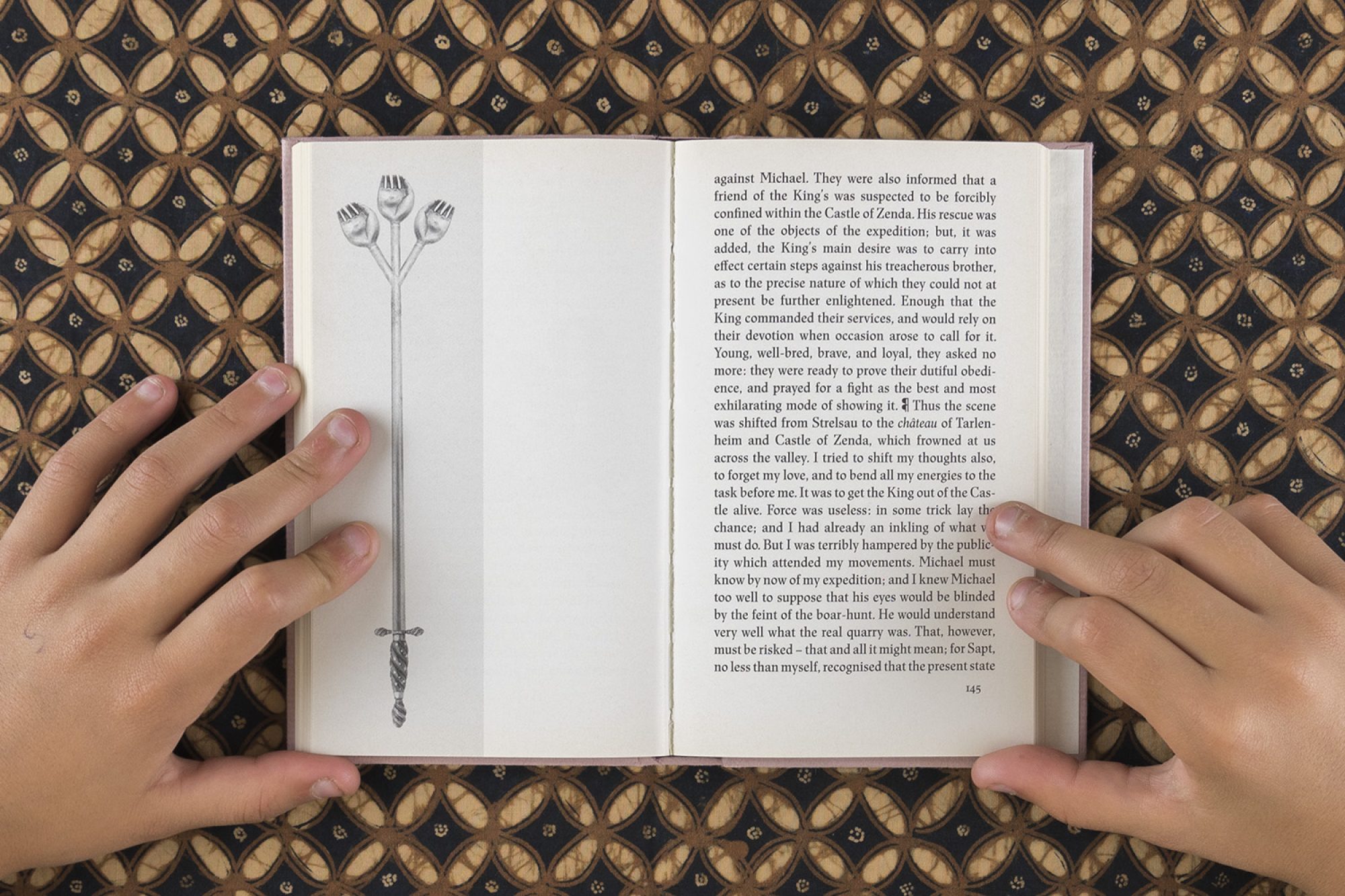 The typefaces used in this edition are: Rudy, for the display text, designed for this edition by John Morgan and Adrien Vasquez; Renner Antique Medium for the body text; Venus Linkskursiv for the colophon.
"The face is used for the book's title pages and chapter headings and was designed by John Morgan and Adrien Vasquez.
Cleverly it echoes the book's theme of doppelgängers, which is also implied through a doubling up of title plates on the cover (one is a hologram, a nice take on the notion of authenticity). To create the Rudy typeface, Morgan explains, 'the distortion of each letterform is rationalised to a twice vertical repeat.'
Rudy is named after King Rudolf Rassendyll of Ruritania from the story (and after one of Morgan's sons) and was apparently an attempt to give the book's pages the texture of Blackletter. Morgan also cites the typographic experiments of Raymond Hains as a direct influence on the work."
- Mark Sinclair in Creative Review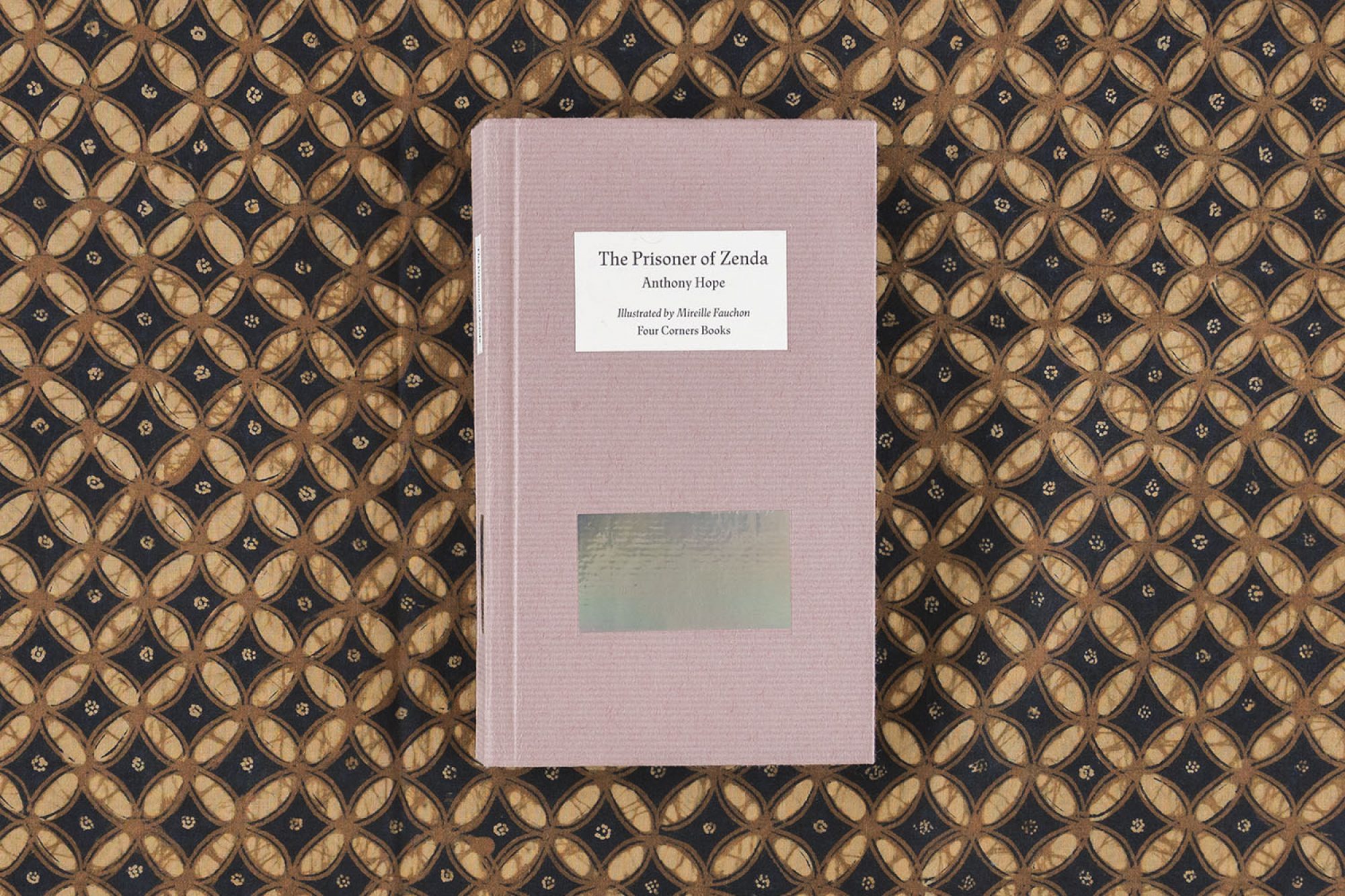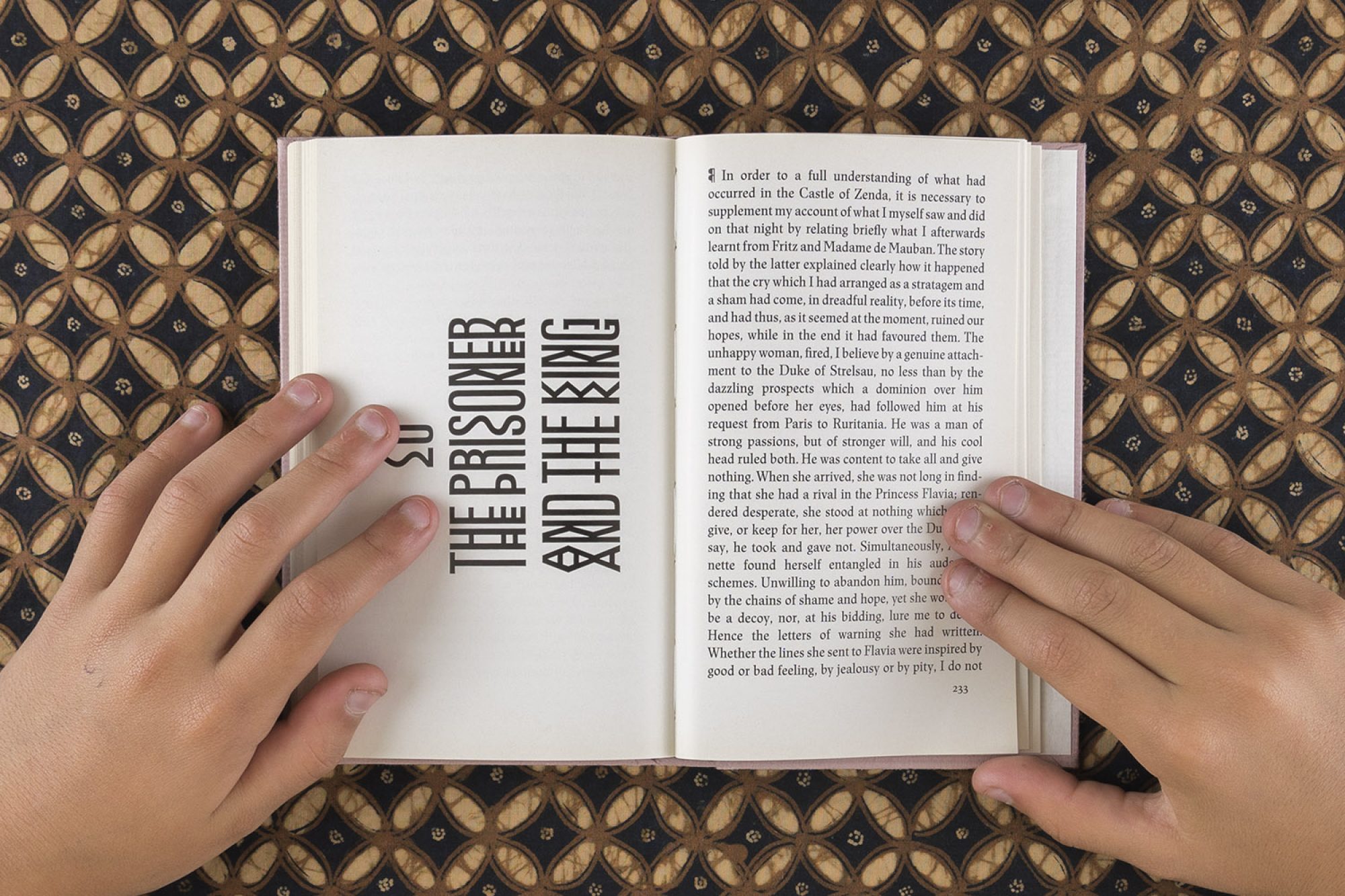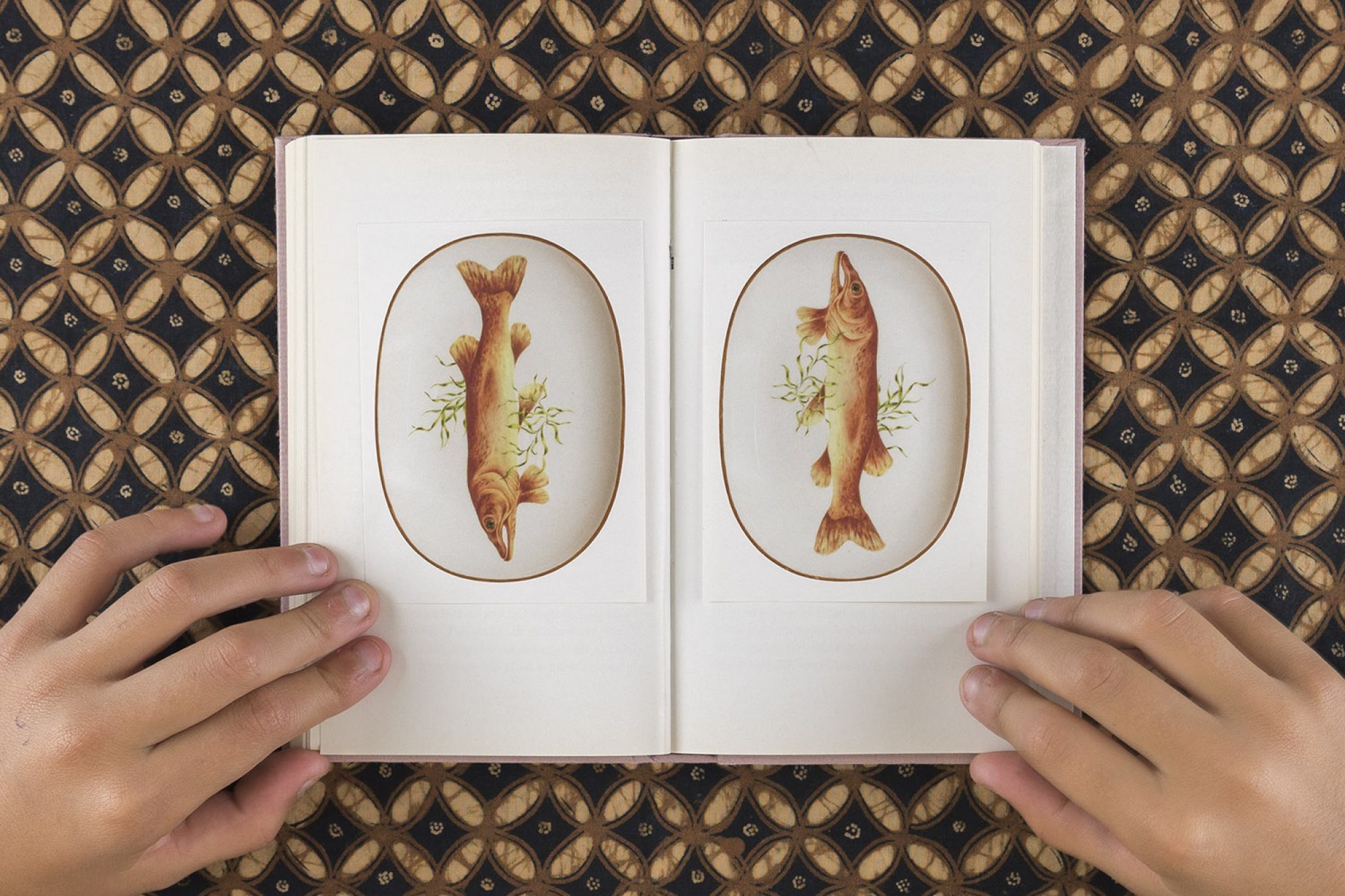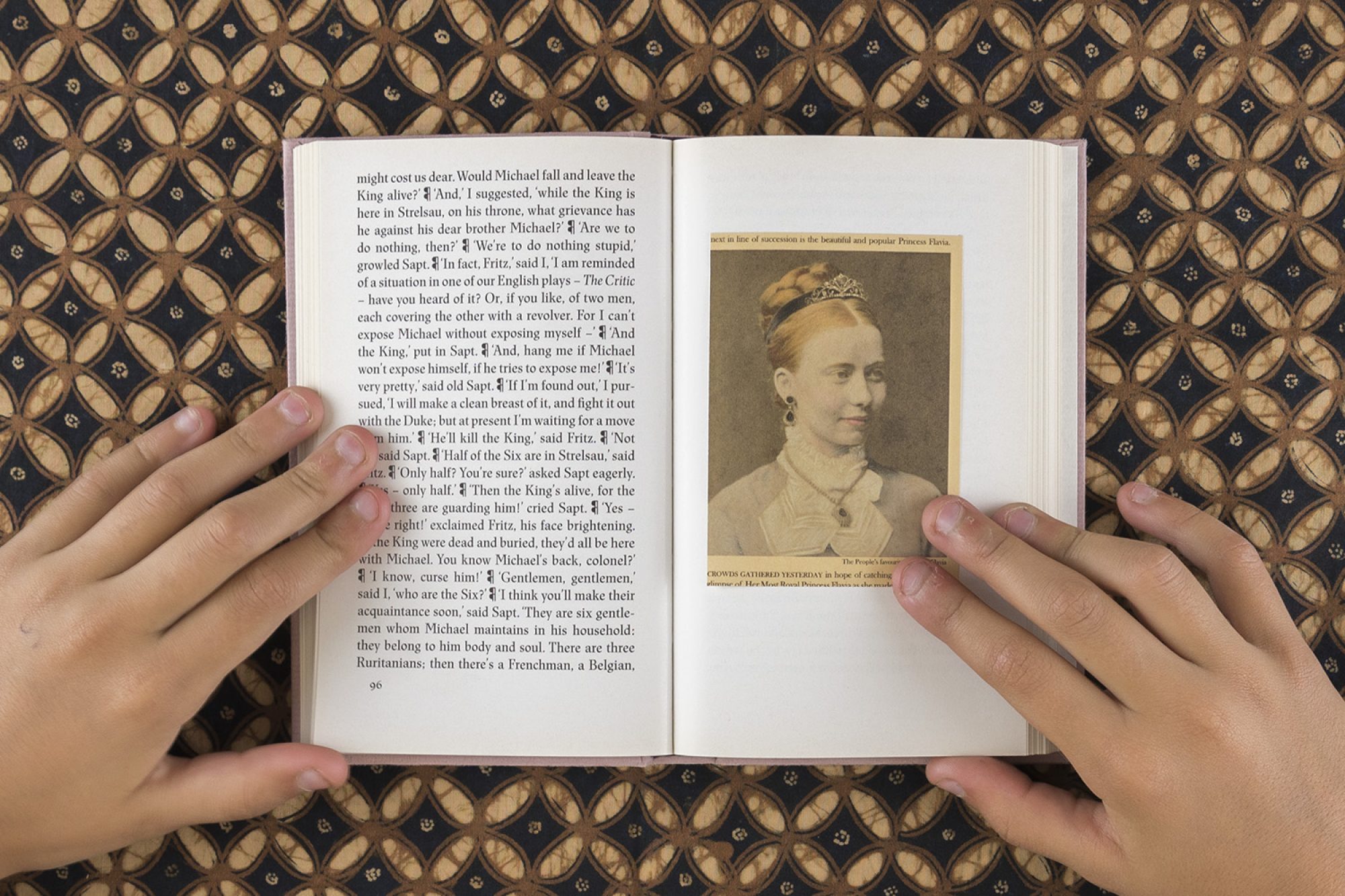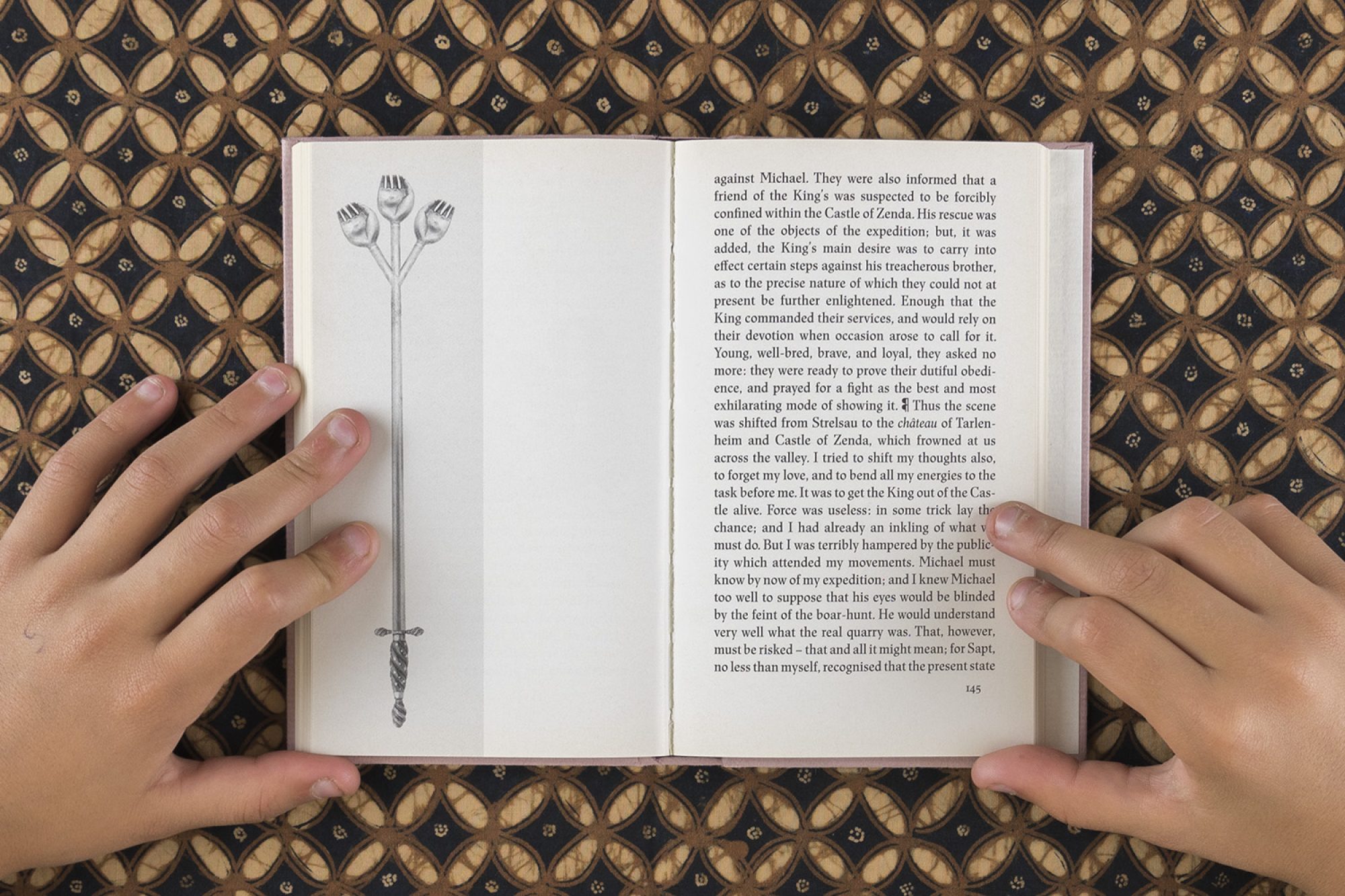 The Prisoner of Zenda
by Anthony Hope
Art by Mireille Fauchon
Hardback, 272 pages, 9 × 15 cm
Four Corners Familiars #7
Designed by John Morgan
Published in November 2011
ISBN: 978-0-9561928-5-1
£9.99