The Format Photographers Agency – "the only solely female agency in British photographic history" – launched on the 11 May 1983 at the Photographer's Gallery in London. Based in premises in Islington, it was established by eight founding members, Anita Corbin, Shelia Gray, Pam Isherwood, Jenny Matthews, Maggie Murray, Joanne O'Brien, Raissa Page and Val Wilmer, who grew to a group of over twenty represented photographers in the twenty years of operation, until 2003.
The Agency brought together a collective of women photographers whose diverse, powerful, and unique work could be licensed from an extensive library of images. The photographers undertook commissions as well as providing library material. Photographs taken by the women were supplied to a broad range of publications from the Evening Standard, Sunday Times Review, Economist and Independent to Marie Claire, Frank Magazine, Spare Rib and Outright, as well as being presented in books and exhibitions, and specialist magazines and journals.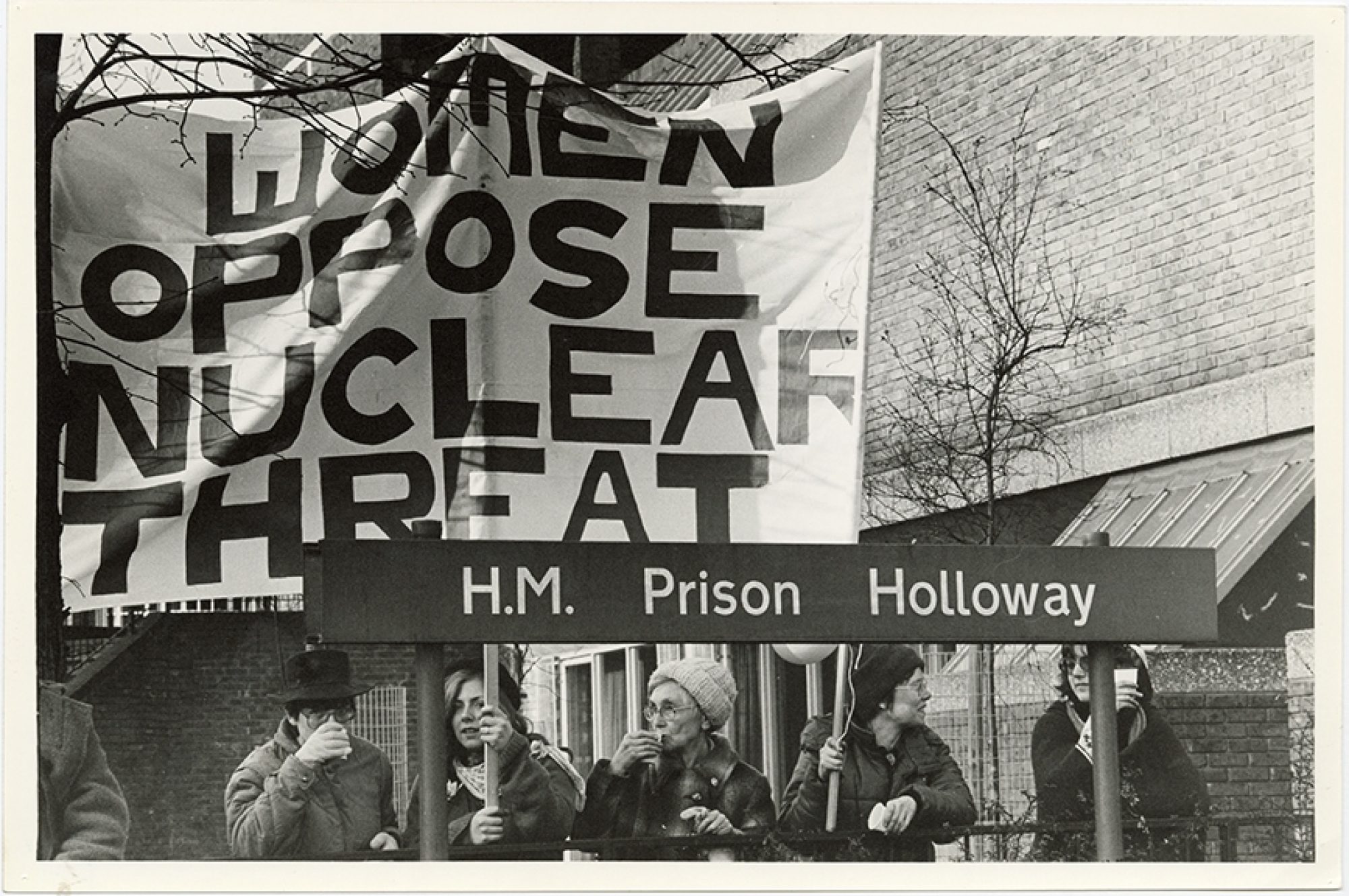 An unapologetically pointed letter published on the comments page of the British Journal of Photography in the 1980s, illustrates the culture the collective sought to challenge: "Getting more women to the top of the photographic profession is like turning around a super-tanker with a divided and mutinous crew. It is a slow, laborious manoeuvre, but it is, thank goodness, well under way and will happen. Sometimes the officers on the bridge seem committed, but among them are those who prefer to keep the ratings firmly below decks. Take BJP [British Journal of Photography]. Rather than commission (and pay) a suitable woman to research and write an article on the subject you invite women to contribute to the letters page – for free, incidentally 15 years too late. Maggie Murray, Format Photographers Agency, London". The message provides an insight into the question 'why only women?' often posed to such organisations.
In the words of Sue Sharp: "The original idea of a women's photographic collective was conceived by Maggie Murray and Val Wilmer, both experienced photographers who had known each other since photographic school. Each was tired of the isolation of working freelance and wanted to organise in another way. They initially rang around asking women photographers they knew to come to a meeting to discuss setting up an agency, and to invite any others who might be interested, and it took off from there".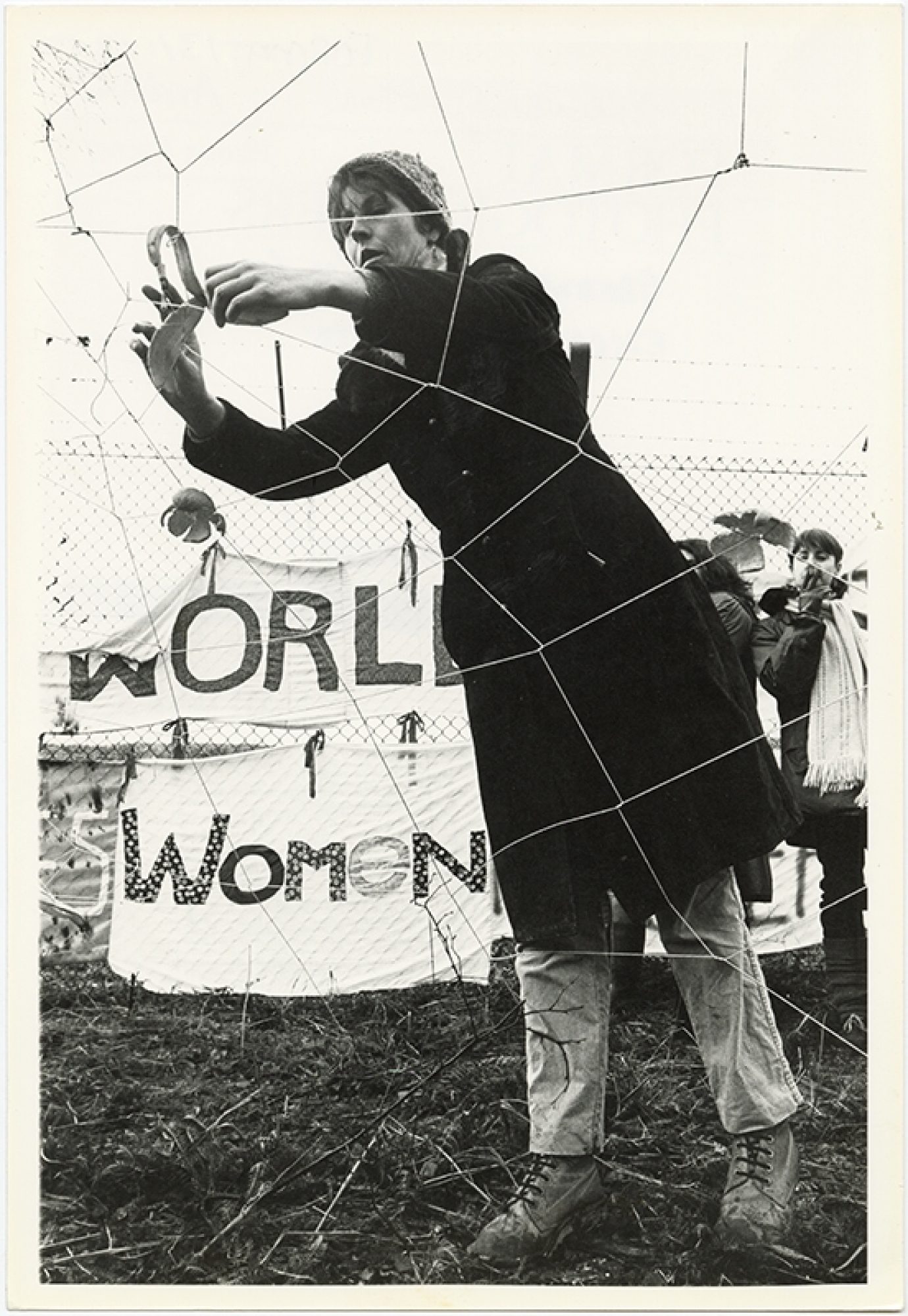 The broader benefits to members, over and above the general advancement of female photographers, are described in an article published on the Agency's first anniversary: "Although running a collective is a commitment that demands time and energy, there are many advantages and rewards. A regular supply of work is an obvious one, rather than the isolated and insecure position of many freelancers. There is also the sharing of technical information and equipment, since people are experienced in different fields … Another positive aspect of working in a group is the way [we] can cover large events such as CND demonstrations … [we] worked collectively at Greenham Common – 'with nine miles of perimeter fence, it was difficult for one person to do'". 
The range of documents in the Agency's archive – housed at the Bishopsgate Institute in London – reveal the values that underpinned the operation of the organisation. The collective's approach is articulated through press releases, newsletters, articles, exhibitions, and publications, that show transformative objectives - rather than purely commercial ones - informed all areas of activity.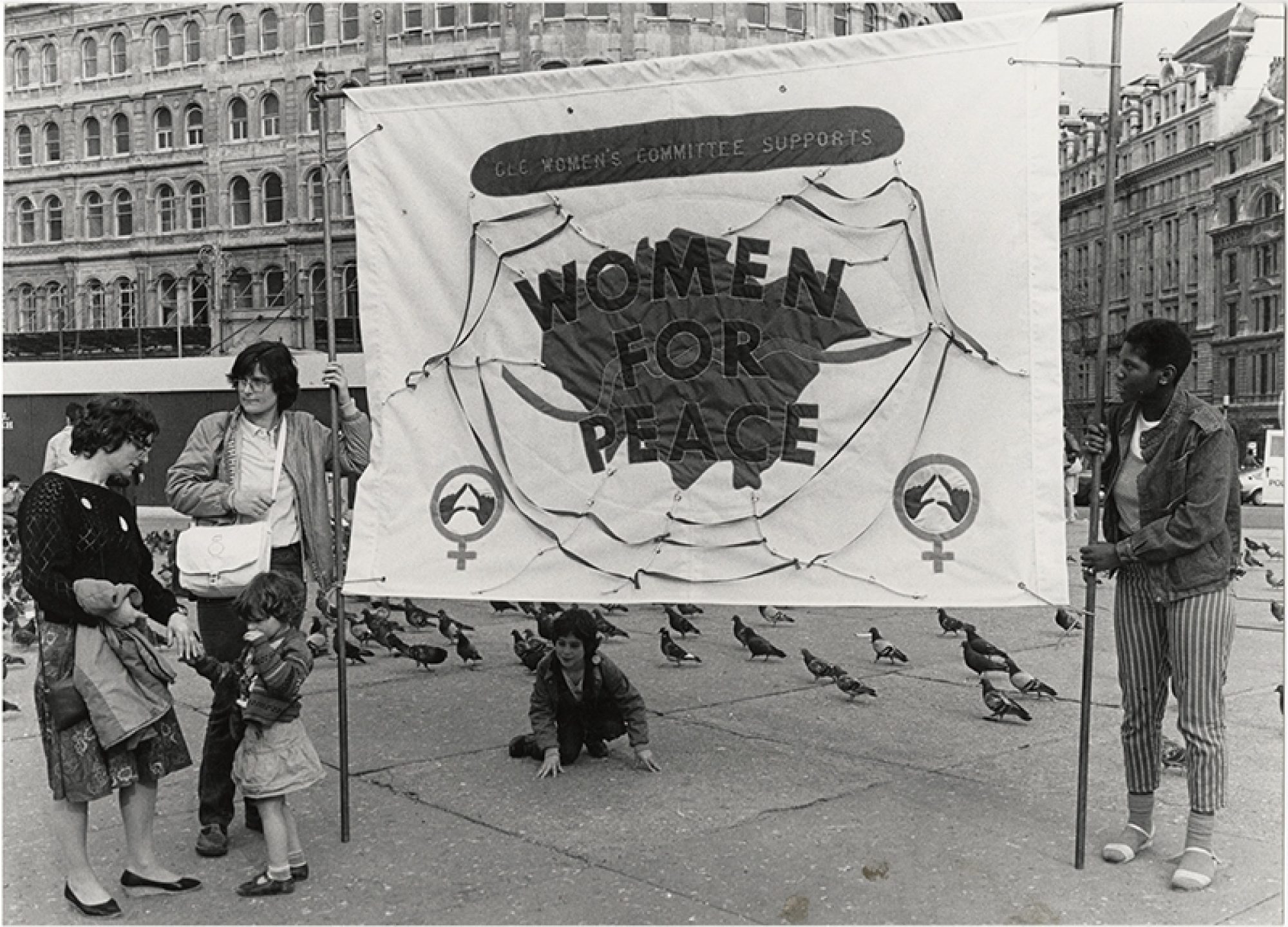 The process of applying to join the agency was open and encouraged women to come forward from backgrounds less well represented in the photographer's pool: "We particularly welcome approaches from black women, women with disabilities and women living outside London"[i]. This approach nurtured careers and resulted in pictures representing alternative perspectives.
The significance of the images taken by Format photographers – at the time and as a historic record – is evident from those that have become iconic. Raissa Page's recording of Greenham Common Women's Peace Camp campaigners, silhouetted on top of a silo storing Cruise missiles on New Year's Day 1983, was reproduced in her obituary introduced by the line "If a single image were to represent her 20-year archive, it would be a 1983 black and white panorama…". Brenda Prince's portrait of Katherine Rumens – one of the first women to be ordained as a priest by the Church of England in the spring of 1994 – was acquired by the National Portrait Gallery and one of a selection of images included in an exhibition dedicated to the Agency at the Gallery in 2010. The extensive catalogue also comprises arresting photographs of political events and organisations, LGBTQ+ demonstrations and marches, including the 'Clause 27' (later 'Clause 28') protests, as well as documenting the experiences of those involved in the Miners' Strike, collated in the book 'Striking Women. Communities and Coal. Photographs by Izabela Jedrzejczyk, Raissa Page, Brenda Prince and Imogen Young', published in 1986.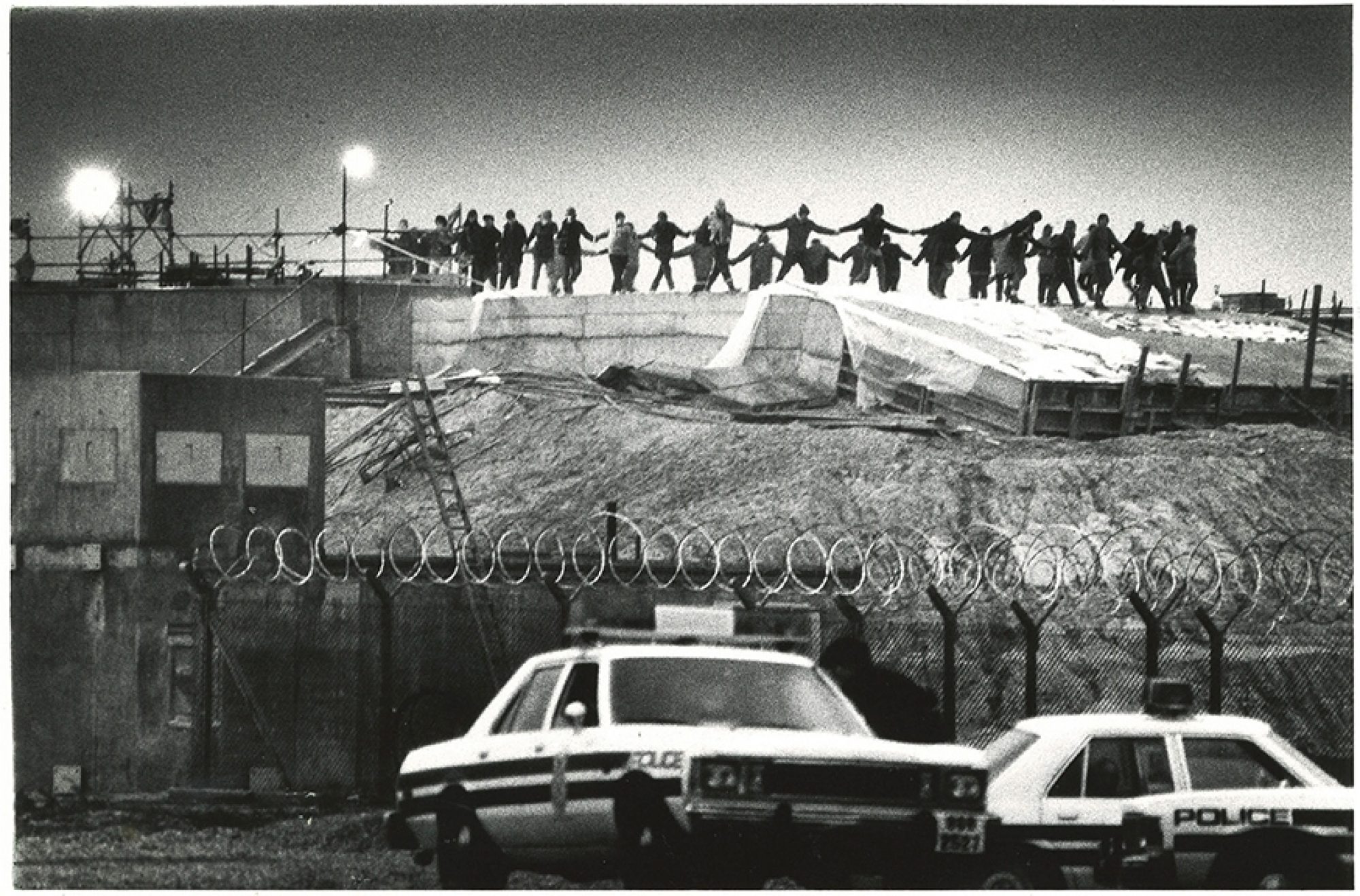 The range of subjects covered by the Agency in the UK and internationally was substantive and chosen with care: "We feel it is important to record things that are often ignored or misrepresented by the photo agencies and the media in general. We think of ourselves as photojournalists. We do not photograph Royal personalities and we are not a news agency, although we sometimes do cover news items from a different perspective both in this country and abroad". In some instances, this approach gave access to subjects and built trust that resulted in images and insight not otherwise possible. Raissa Page was trusted by the Greenham women, so she was given advance warning of their intention to enter the airbase on New Year's Day and opportunity to capture this unique moment.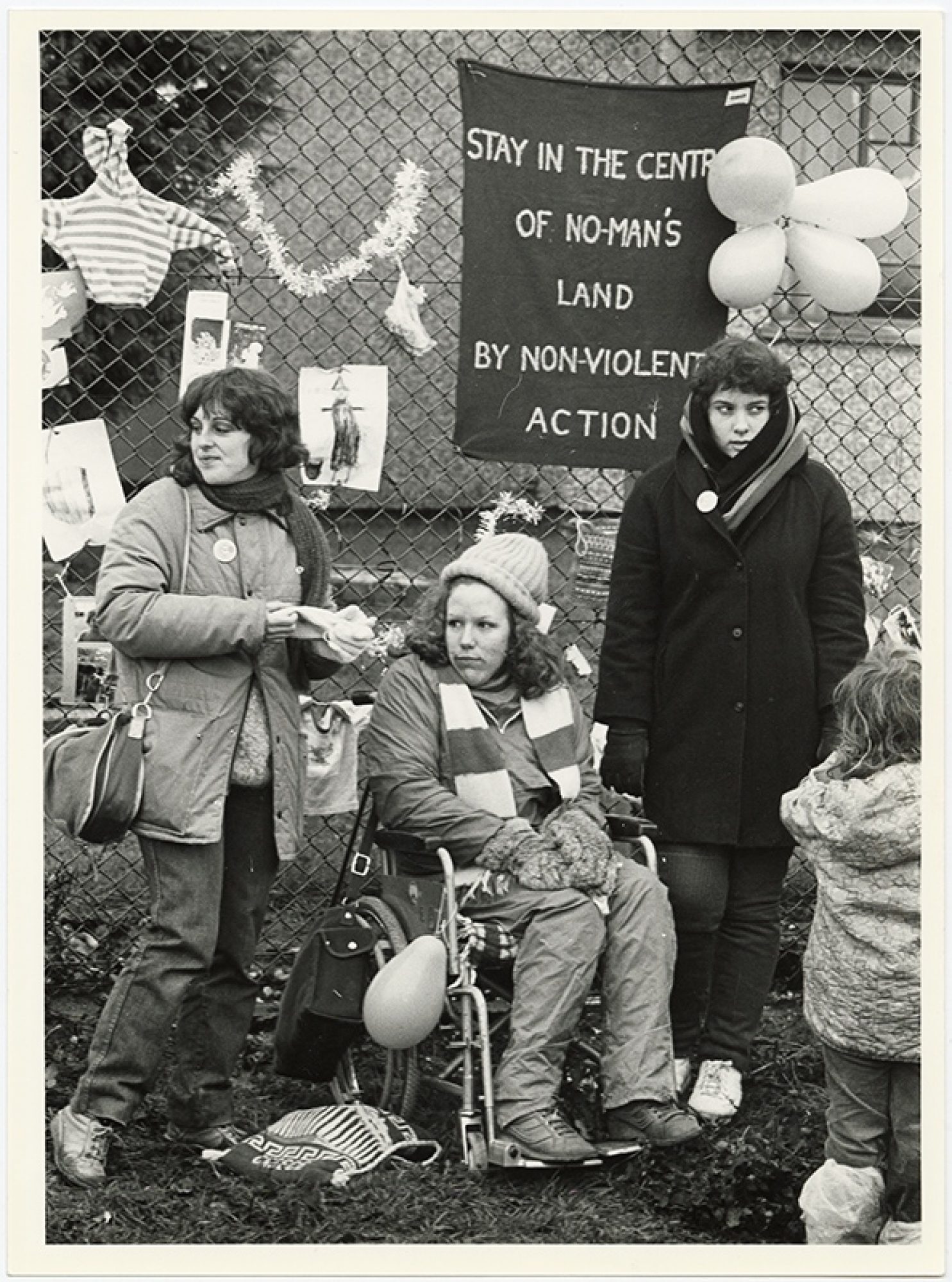 A list of images sought – the "Hit List" – in the April 1993 Format newsletter illuminates the scope of their work and holdings, as well as being an indication of the pertinent issues of the time. There is a call for photographs of "suntan lotion being applied to hot, sweaty bodies" and "teenage mothers and pregnant teenagers", amongst tens of other topics. The July/August 1993 newsletter advertises newly available photographs taken in "El Salvador, Germany, Rwanda, South Africa, US and UK" on topics including "Homelessness and refugees, squatter camps, juvenile ballroom dancing and the Harlem Gang Summit". The collective looked to supply images of insight and quality - "[We look] for photographers who 'have something to say', believing that dedication to a subject brings the extra enlivening factor which produces work not only technically good, but with a lasting interest".
In an article written by and about the Agency for Feminist Review, a desire to instigate change through their photographs is described: "Just as advertising images carry secondary messages about the joys of heterosexuality and the family, so our images can carry important secondary messages. The picture of a plumber repairing a sink can be a woman; black people can be shown as strong and self-organising; an illustration of an administrator can be a woman with a disability. It often takes a good deal of explanation and discussion with clients to persuade them to take very small steps forward and accept things which feminists and political activists understood years ago".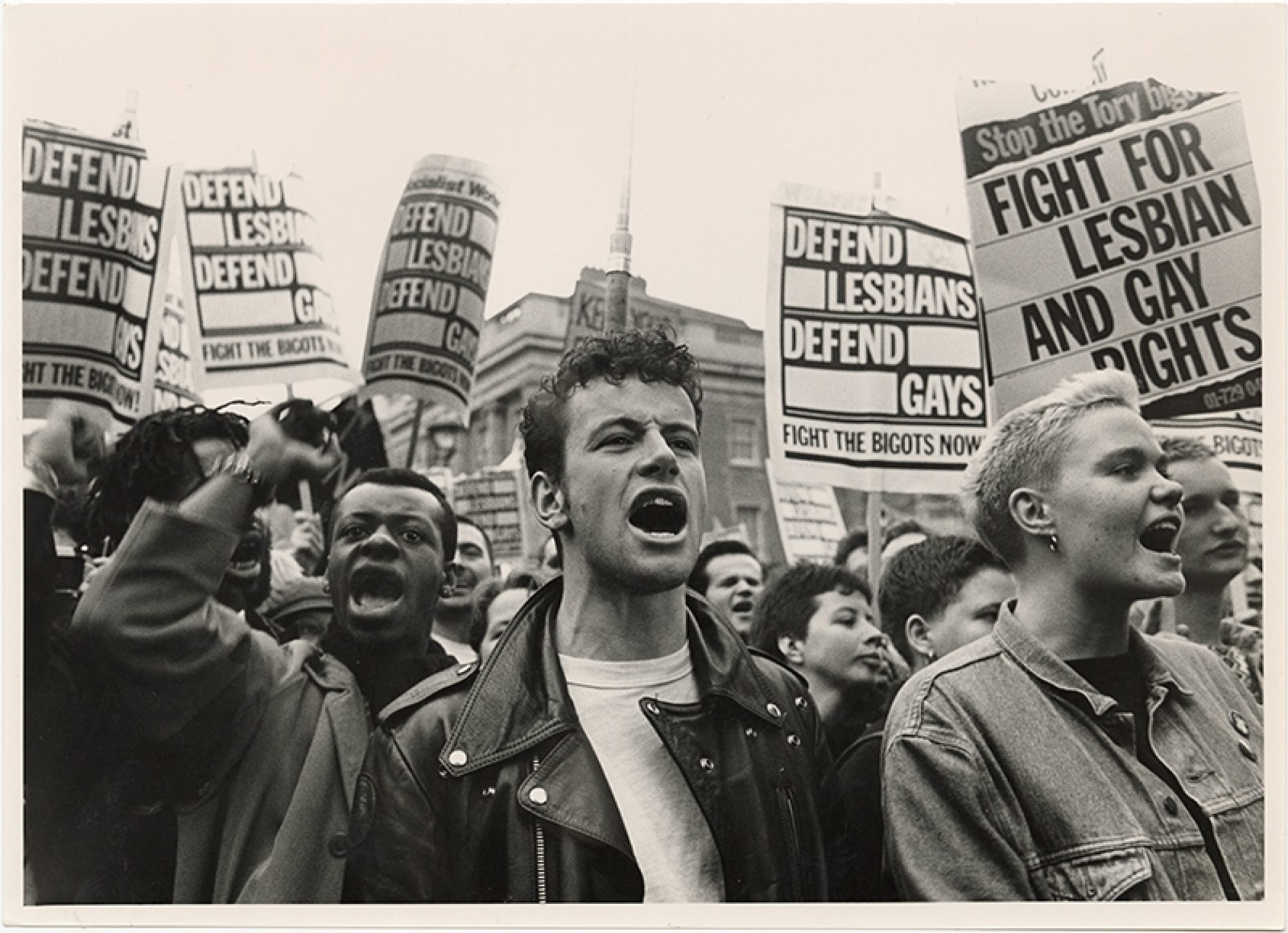 The ethics of how the images the library supplied were used was an important consideration, taking account of the subject and prioritising a responsibility to the persons represented in the photograph: "The thing that makes us different from a Fleet Street agency is that we spend a certain amount of time discussing whether we should do certain things. Some of our photos on the files have 'restricted use' written on the back because we want to be very clear that they're only used in particular contexts.' This applies particularly to areas where as women they have easier access, such as battered women's refuges, and the Greenham women's peace camp".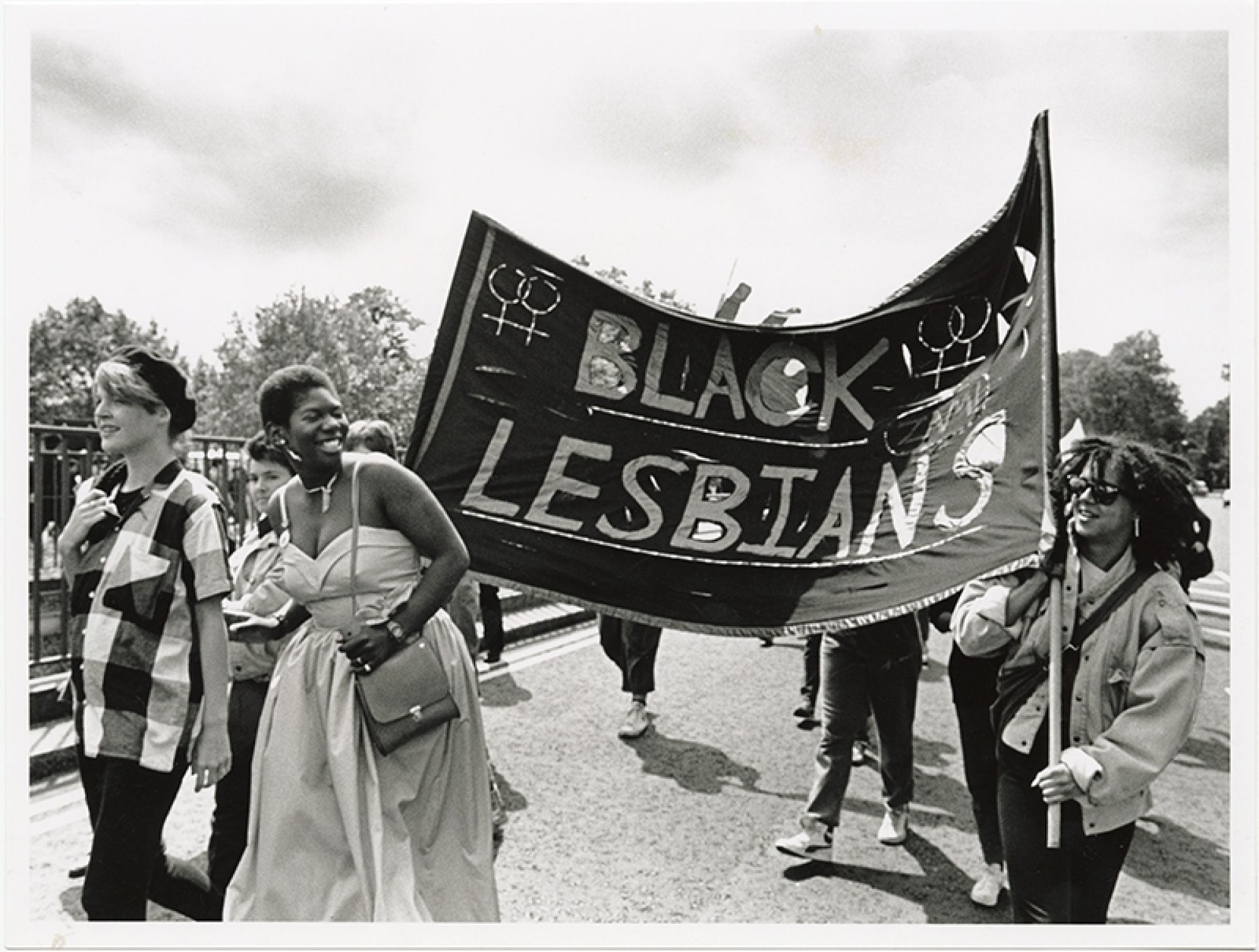 This approach put integrity before income: "We do not simply sell anything to anyone who is able to pay the going rate … it is important for us to know the type of publication, article or book the picture will accompany, so that we can if necessary discuss details and possibly restrict its use". It also saw the supply of images at low cost to publications whose ideas were supported by the collective but could not stretch to commercial rates. Regular commissions and a small grant from the GLC (Greater London Council) supported the salary of the Agency's administrator(s), enabling the collective to operate from the moral basis they believed in, but these ceased in 1986 with the GLC's dissolution. In March 1989, Format switched from a cooperative organisation to a partnership between Maggie Murray and Brenda Prince, that continued to represent the members until 2003.
The Agency's legacy is profound; a rich archive of imagery that gives insight to events, activities and situations not otherwise covered, or if covered not from the position of access that these women, with considered and careful methods, could obtain. In the approach to its operation and creative outputs the Format Photography Agency was grappling with many issues still pertinent today. Their archive is both an important resource and source of inspiration to keep striving for change.
Charlotte Dew is the author of Women For Peace: Banners From Greenham Common. She is a curator, researcher and writer, specialising in 20th century and contemporary craft. She is currently Public Programme Manager at The Goldsmiths' Centre in London. Formerly she has held curatorial roles at the Crafts Council, The National Archives, The Mercers' Company and The Women's Library.