As we hurtle towards the big day, we've asked a handful of our independent bookshop friends to share the books they're most excited about this Christmas. Even though these retailers may have had to shut their doors temporarily, they are open online and now is an important time to be shopping with our favourite booksellers.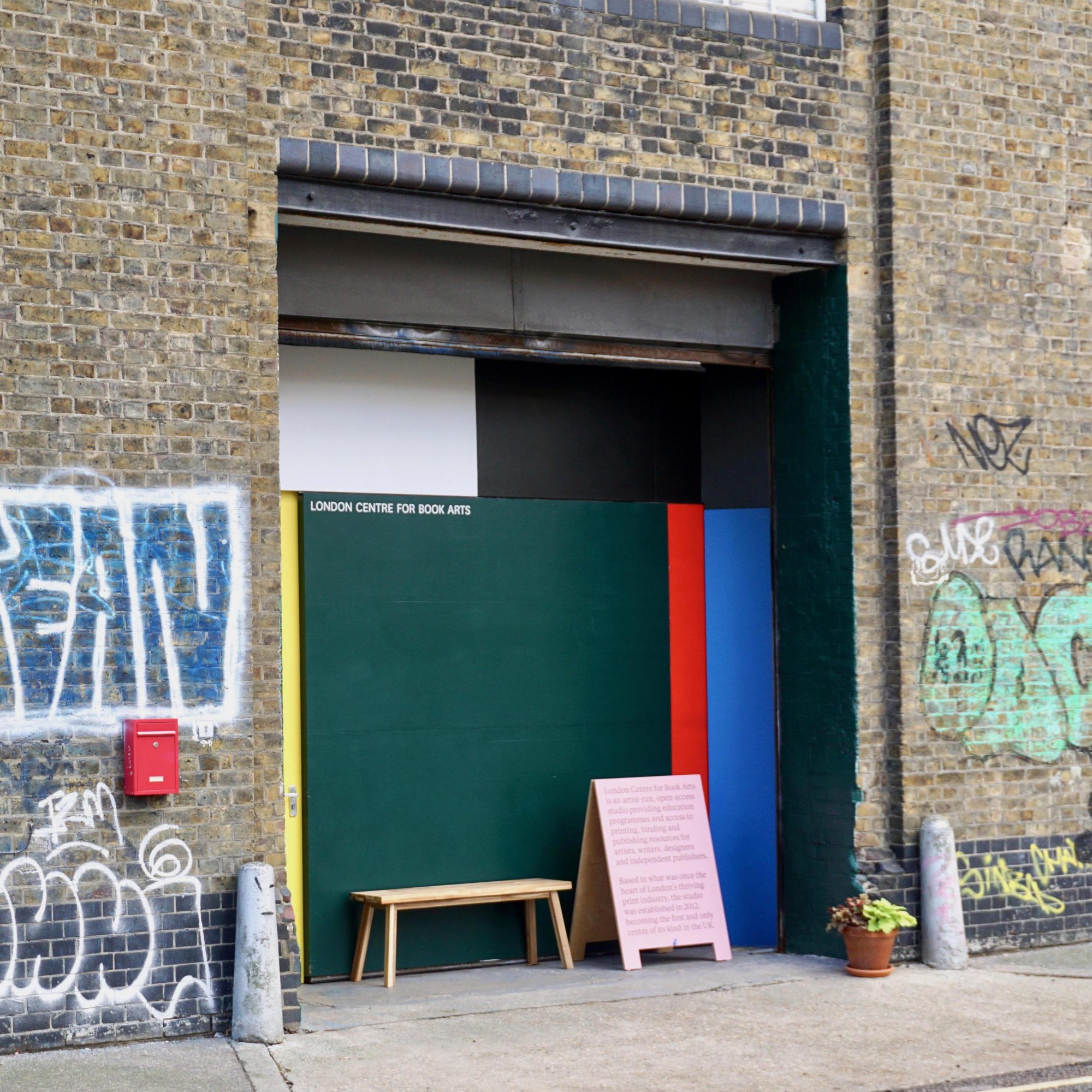 London Centre for Book Arts
Based in what was once the heart of London's print industry, the London Centre for Book Arts is an artist-run, open-access studio offering education programmes for the community and affordable access to resources for artists and designers. Ira Yonemura, co-founder of the LCBA tells us which books he's excited to sell this Christmas.

Organised by colour, and featuring lovely minimalist photography throughout, readers will learn how to forage for materials and transform them into rich, vibrant inks that are sensitive to both place and environment.

A revelatory and informative presentation of the anti-apartheid posters created by Medu Art Ensemble, formed in the late 1970s.

A playful illustrated guide to simple screen printing projects at home. Riso printed and bound in Bethnal Green!


Visit the LCBA website
Follow on Instagram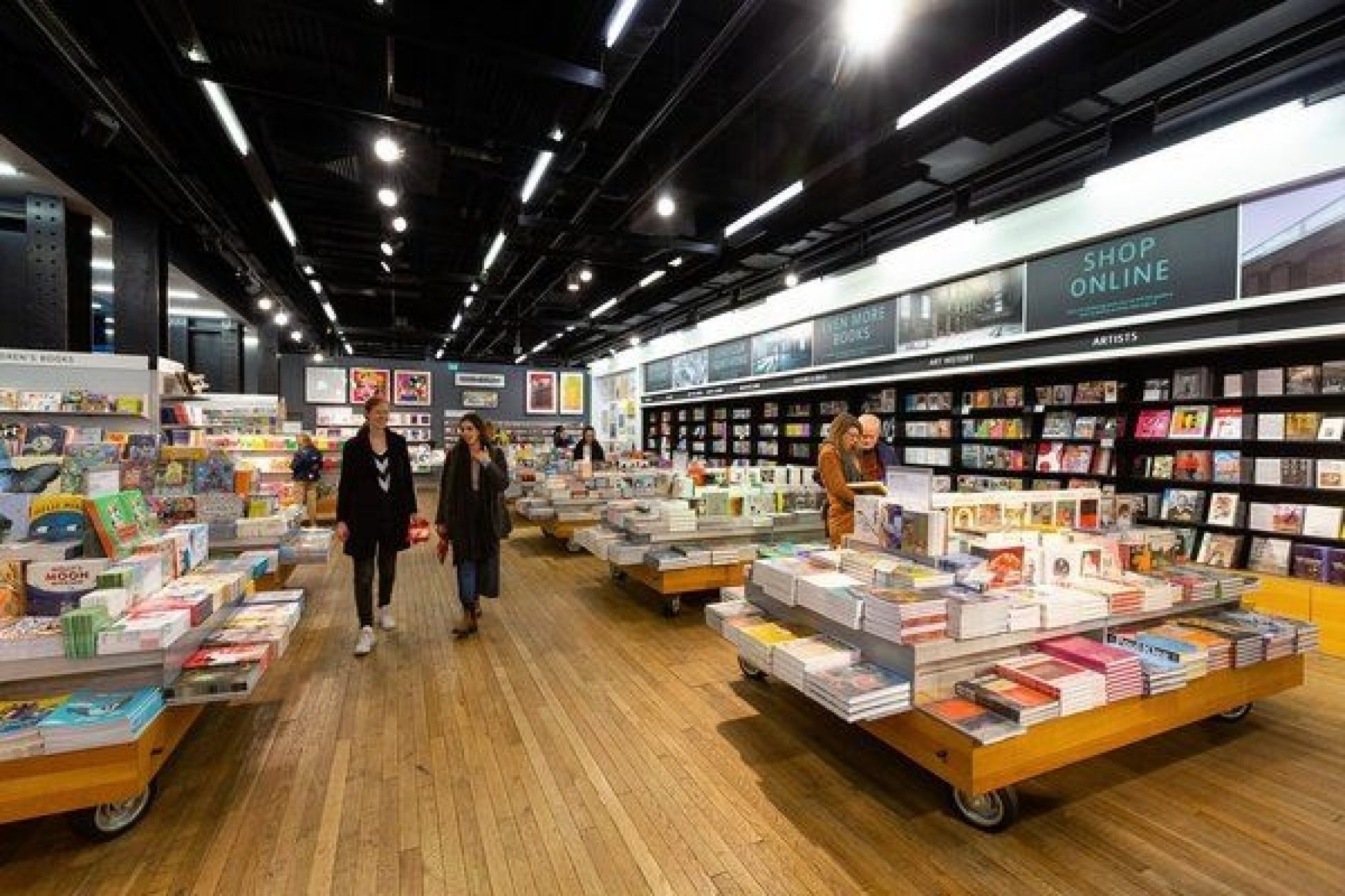 The gallery shops feature a wide range of products, prints and books relating to British art and culture, as well as gifts for children. All profit made by the shops play a vital part in supporting Tate's programme and activities. Book buyer Simon Armstrong, tells us his recommendations for Christmas.
Kaleidoscopic, comic, tragic, and philosophical, Men and Apparitions showcases Lynne Tillman not only as a unique novelist but also as one of our most important contemporary thinkers on art, culture and the politics of gender.

A mind-altering journey into a spectacular and neglected world, and shows that fungi provide a key to understanding both the planet on which we live, and life itself.
The first in-depth biographical study of British Surrealist Ithell Colquhoun, examining the magical and cultural confluences that shaped her imaginative life and artistic vision.

Visit Tate on Bookshop.org
Follow on Instagram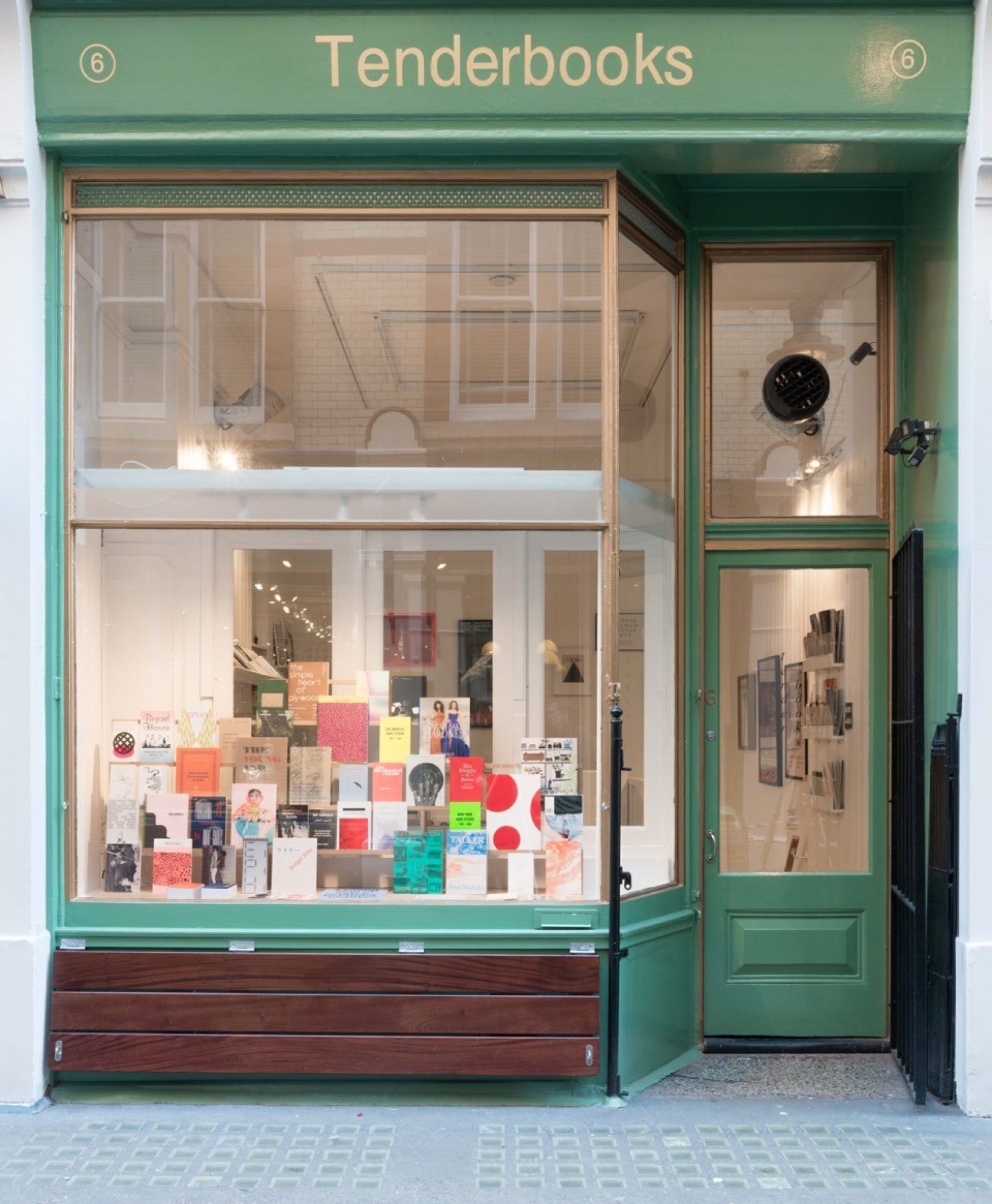 Tenderbooks is a space for independent artist publishing in Cecil Court, in central London. The bookshop commissions a programme of regular events including launches, performance and installations by contemporary artists working with printed matter in expanded forms. We also curate displays of rare avant-garde print and ephemera. Owner and director, Tamsin Clark shares her favourite new books, which they are selling this Christmas.  
A stunning collection of images by Japanese master of photography Issei Suda, with striking energetic sequencing. A masterpiece from the French publisher Chose Commune.
A gorgeous small book providing a history of the beehive. Using an array of archival images, the book uncovers the forgotten history of hive innovation, offering a renewed perspective to challenge conventional narratives and encourage speculation and curiosity.
A groundbreaking, international anthology of concrete poetry by women, from Mira Schendel to Susan Howe.

Visit the Tenderbooks website
Follow on Instagram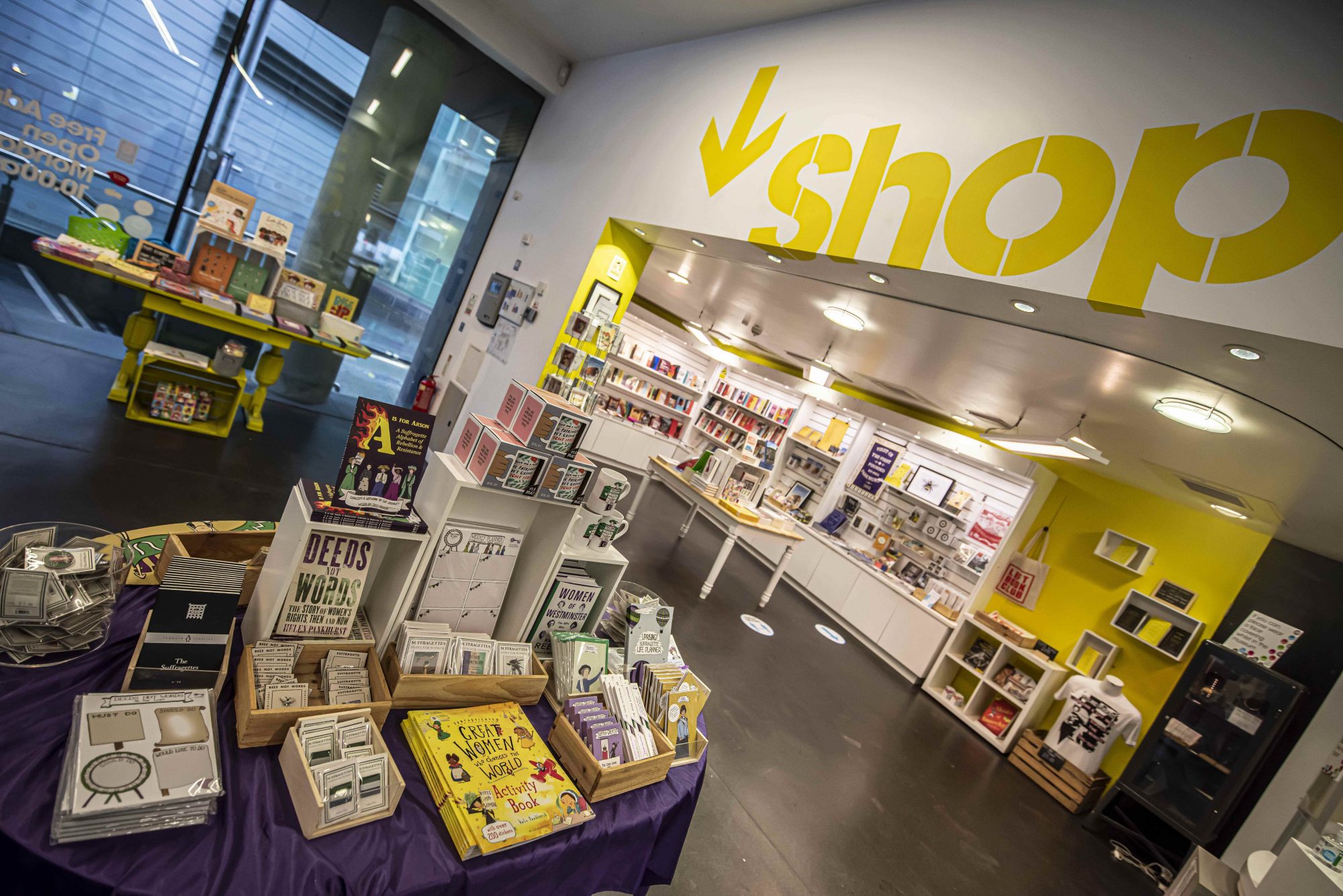 People's History Museum shop
A unique gift shop in Manchester inspired by the People's History Museum's collection, full of books, cards, homeware and gifts for kids! Here three members of the PHM team choose the books they're most excited about this Christmas. You can order online from the PHM Shop website via their order form.
Off the Walls: Inspired Re-Creations of Iconic Artworks by Getty
During lockdown, many people took to social media to recreate famous works of art from their own homes. This book is a collection of some of the most imaginative recreations, reminding us of the joy of art in troubled times. This is definitely going to be a brilliant stocking filler to cheer us all up! Amber, Retail Supervisor
Pessimism is for Lightweights by Salena Godden 
A collection of 13 poems written by and for those fighting the collective struggle for a more just world. It's a pocket full of fighting spirit you want to pass around to all your friends and family. It shines a light on the stories we need to hear through frank artistry that speaks to a lot of the discomfort we've felt this year. Ellen, Visitor Services Assistant
The Journey by Francesca Sanna
This is the book I'm going to send to all the little ones I know. It beautifully deals with the complex subject of migration and helps children to understand the difficult journeys that many have to go through. Plus, it's absolutely stunning to look at. Mike, Visitor Services Supervisor

Visit the PHM's shop
Follow on Instagram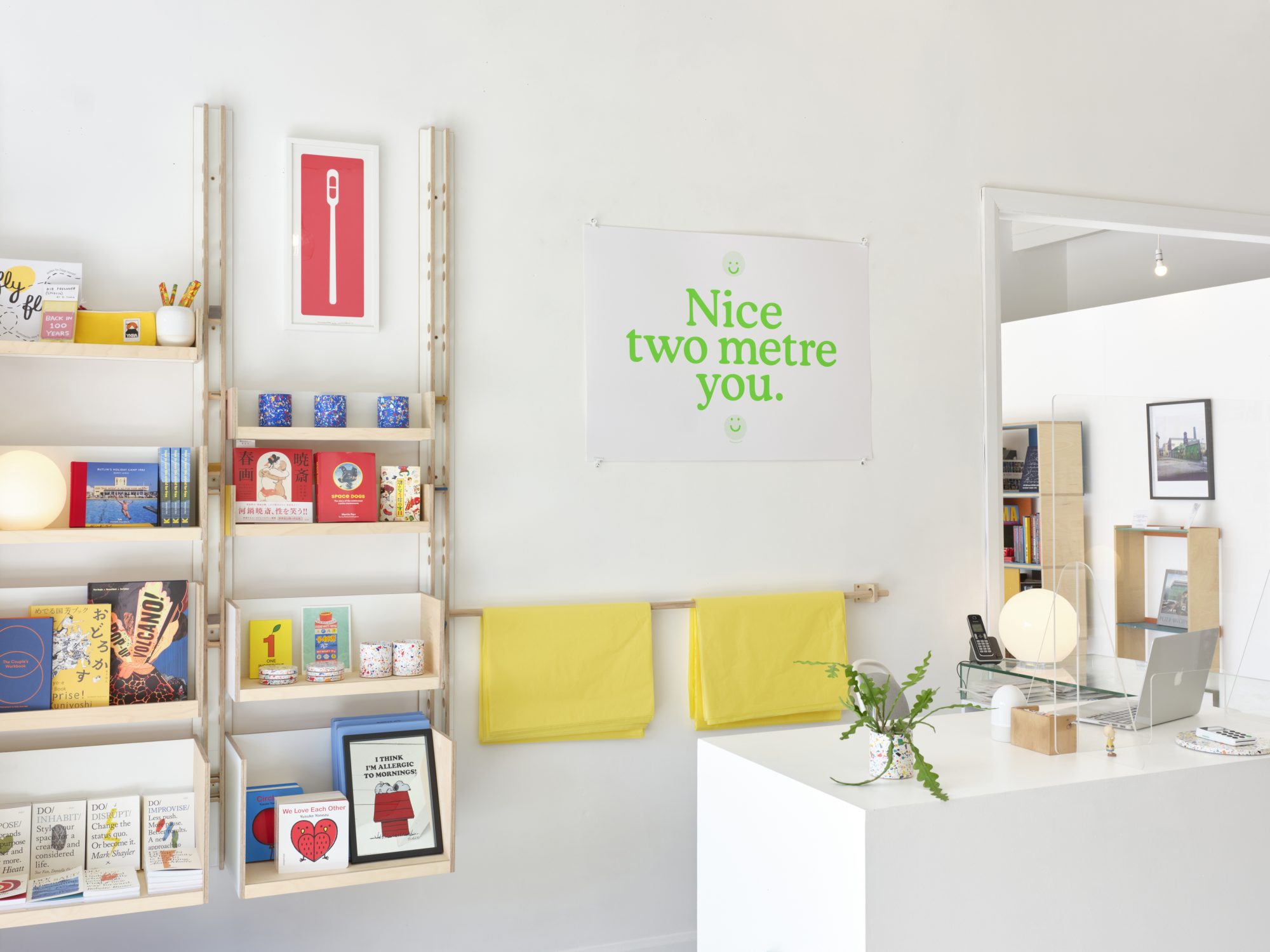 Colours May Vary is an independent shop in Leeds, with a focus on graphic art and design, typography, illustration, and product design. They stock a range of books, journals, prints, cards, gifts, wrap, homeware and stationery, sourcing their collection both locally and Internationally from a mix of established and up-and-coming producers. They try to bring things to Leeds that can't be found elsewhere, and strive to support their fellow independents in the City. 

If there is something we love more than books, it's books about books, and this upcoming title from Hong Kong-based design publisher Victionary has our pages all in a flap. Always beautifully produced and showcasing the contemporary design scene, Victionary titles have been a staple in the store since we opened our doors
Luke Drozd's ever-expanding portfolio includes music making, performance art, sculpture, illustration, comic design and (once) running a record label. He also makes brilliant posters and his self-published, Kickstarted book covers his output from the last 15 years.
CentreCentre's publications bring unseen and unexpected collections into the light. The latest, 'Magic Papers', reveals the startling printed ephemera circulated by the magic community across their golden age. A large-format, wonderfully printed treasure trove of the mystical, magical and marvellous.