7.8.2017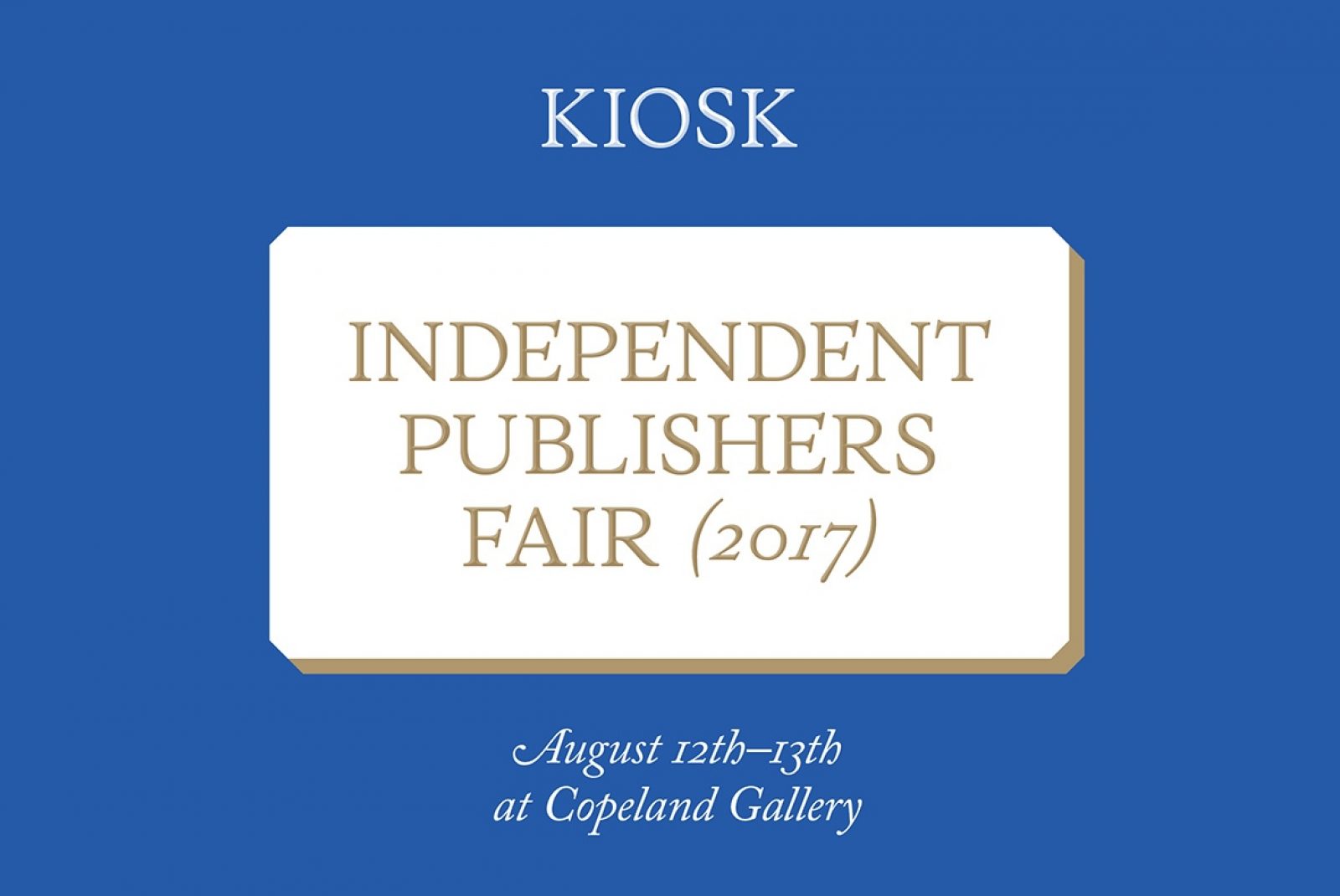 Kiosk Independent Publishers Fair
This weekend (12 & 13 August, 2017) we will be at the Kiosk Independent Publishers Fair in Pekcham, London. Come and say hello.  Featured at the fair are the following outlets and publishers:  Actual Source Adolfo Arcades Magazine Bronze AgeClandestine BooksColophon Foundry CygnnetDittoFour Corners Books Fruitlands Zine Hato Press Heresy Hexus PressHi Bye StudioHotel Kiosk Migrant Journal Note Well Press Palm Studios People of Print The Photocopy club The Plantation Journal Roys Room Sabat…
This weekend (12 & 13 August, 2017) we will be at the Kiosk Independent Publishers Fair in Pekcham, London. Come and say hello. 
Featured at the fair are the following outlets and publishers: 
Actual Source 
Adolfo 
Arcades Magazine 
Bronze Age
Clandestine Books
Colophon Foundry
Cygnnet
Ditto
Four Corners Books 
Fruitlands Zine 
Hato Press 
Heresy 
Hexus Press
Hi Bye Studio
Hotel 
Kiosk 
Migrant Journal 
Note Well Press 
Palm Studios 
People of Print 
The Photocopy club 
The Plantation Journal
Roys Room 
Sabat Magazine
Shelf Heroes
Snöar Press 
Splash & Grab
Studio Operative
Varv Varv 
Whatever Press
Yasseen Faik For Iraq and Syria, a collaborative poster exhibition curated by designer, Yasseen Faik (which launched at KK Outlet in June) will be hung in the space for the duration of the fair. The fair will span across two days, open 12–8pm on Saturday August 12th and 12–6pm on Sunday 13th. Admission is free of charge. Kiosk IPF 2017 is proudly supported by Arts Council England.
Copeland Park & Bussey Building, 133 Copeland Road, SE15 3SN