As we approach the festive season, we've asked a handful of our independent bookshop friends to share the books they're most excited about this Christmas, all of which you can buy from their shops or online stores.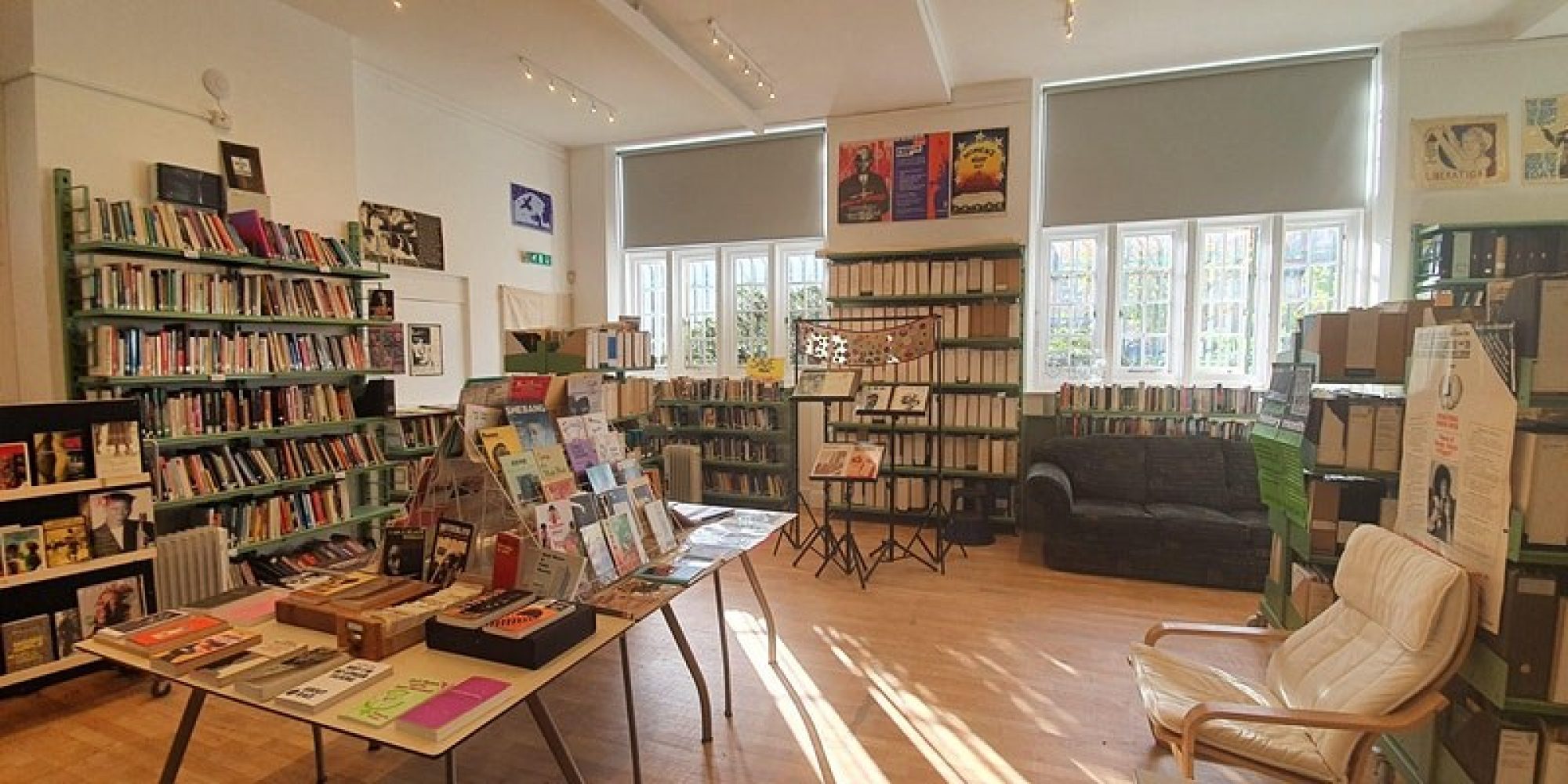 Feminist Library Book Shop
The Feminist Library is a large collection of Women's Liberation Movement literature based in London. They are a library and community space and support research, activist and community projects. In 2020 they celebrated 45 years of archiving and activism. Mainly volunteer run, they have created and looked after one of the most important collections of feminist material in the UK, and provided an inspiring learning and social space for thousands of people.

Experiments in Imagining Otherwise by Lola Olufemi
In these playful written experiments, Lola Olufemi navigates the space between what is and what could be. Weaving together fragmentary reflections in prose and poetry, this is an exploration of the possibility of living differently, grounded in black feminist scholarship and political organising.

The Transgender Issue An Argument for Justice by Shon Faye
In this powerful new book, Shon Faye reclaims the idea of the 'transgender issue' to uncover the reality of what it means to be trans in a transphobic society. In doing so, she provides a compelling, wide-ranging analysis of trans lives from youth to old age, exploring work, family, housing, healthcare, the prison system and trans participation in the LGBTQ+ and feminist communities, in contemporary Britain and beyond.

The Inseparables
The newly discovered novel from Simone de Beauvoir. Written in 1954, five years after The Second Sex, the novel was never published in Simone de Beauvoir's lifetime. This first English edition includes an afterword by her adopted daughter, who discovered the manuscript hidden in a drawer, and photographs of the real-life friendship which inspired and tormented the author.

Feminist Library Book Shop
The Sojourner Truth Community Centre
161 Sumner Rd, Peckham, London SE15 6JL
The Book Shop is open on Saturdays from 1pm to 4pm.

You do not need to book ahead to visit the bookshop, but may be asked to wait your turn to browse if there are many visitors at once.

Pre-booking is currently required for all visitors wishing to research or browse the library collection - click here for dates and appointments.


The Feminist Library's Winter Fayre will be on 4 December: more info and registration here.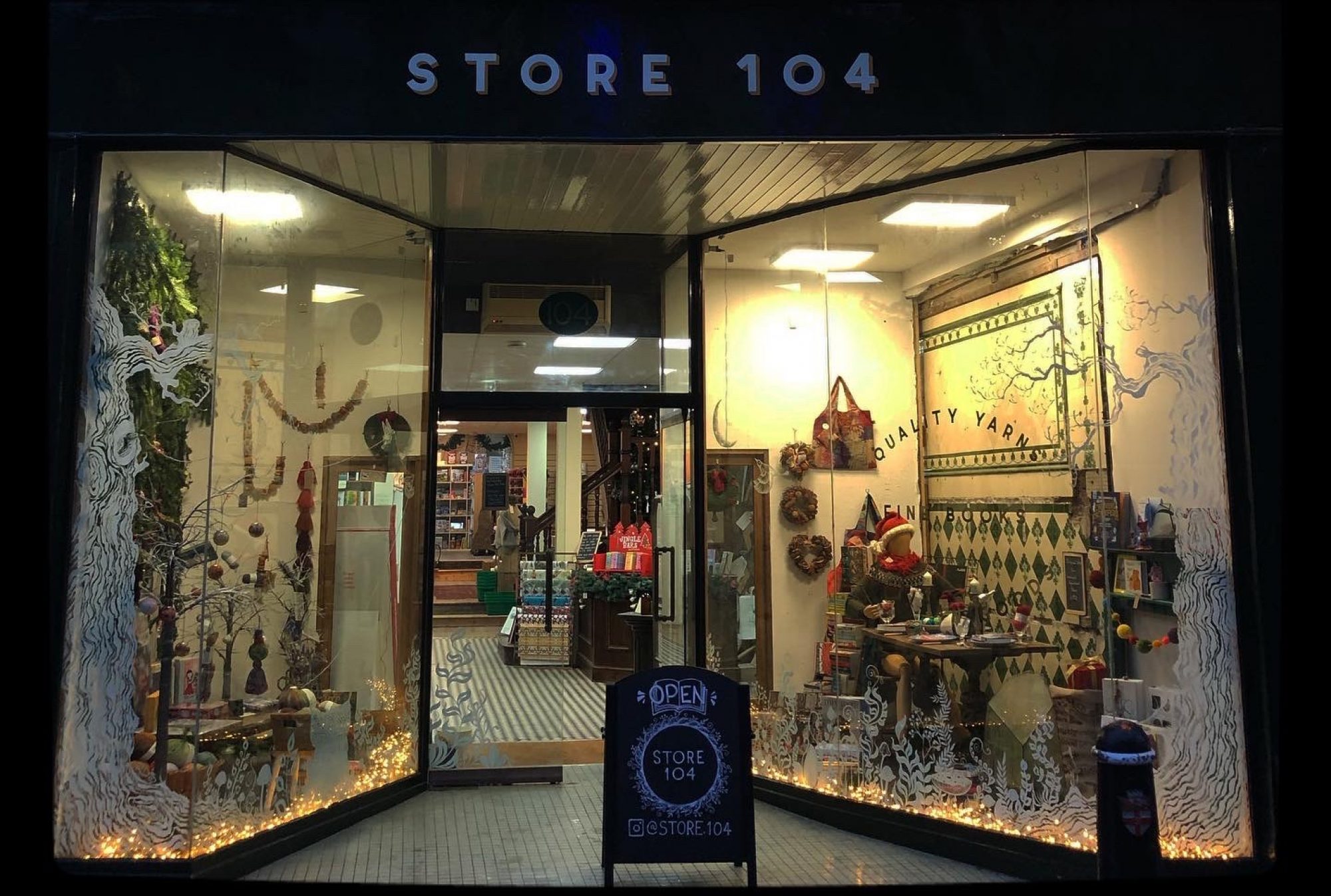 Store 104 is an independently run family businesses in Rochester, selling a wide range of books, yarns and artisan goods. They also host a wonderful events programme, in addition to a book and film club.

The Dawn of Everything by David Graeber and David Wengrow
For generations, our remote ancestors have been cast as primitive and childlike - either free and equal, or thuggish and warlike. Civilisation, we are told, could be achieved only by sacrificing those original freedoms or, alternatively, by taming our baser instincts. David Graeber and David Wengrow show how such theories first emerged in the eighteenth century as a reaction to indigenous critiques of European society, and why they are wrong. In doing so, they overturn our view of human history, including the origins of farming, property, cities, democracy, slavery and civilization itself.

By Rowan and Yew by Melissa Harrison
A magical children's tale about the change of the seasons. A tale of disappearing wilderness that couldn't be more relevant in today's environmental crisis, brought to life for children by three tiny, funny, eternal beings – the hidden folk.

The Ruin of All Witches by Malcolm Gaskill
From one of Britain's leading experts on the history of witchcraft, a haunting tale of a town stricken with terror amidst a witch-hunt in colonial America

Store 104
104 High St, Rochester ME1 1JT
Open Monday to Saturday 10-5 and Sunday 11-4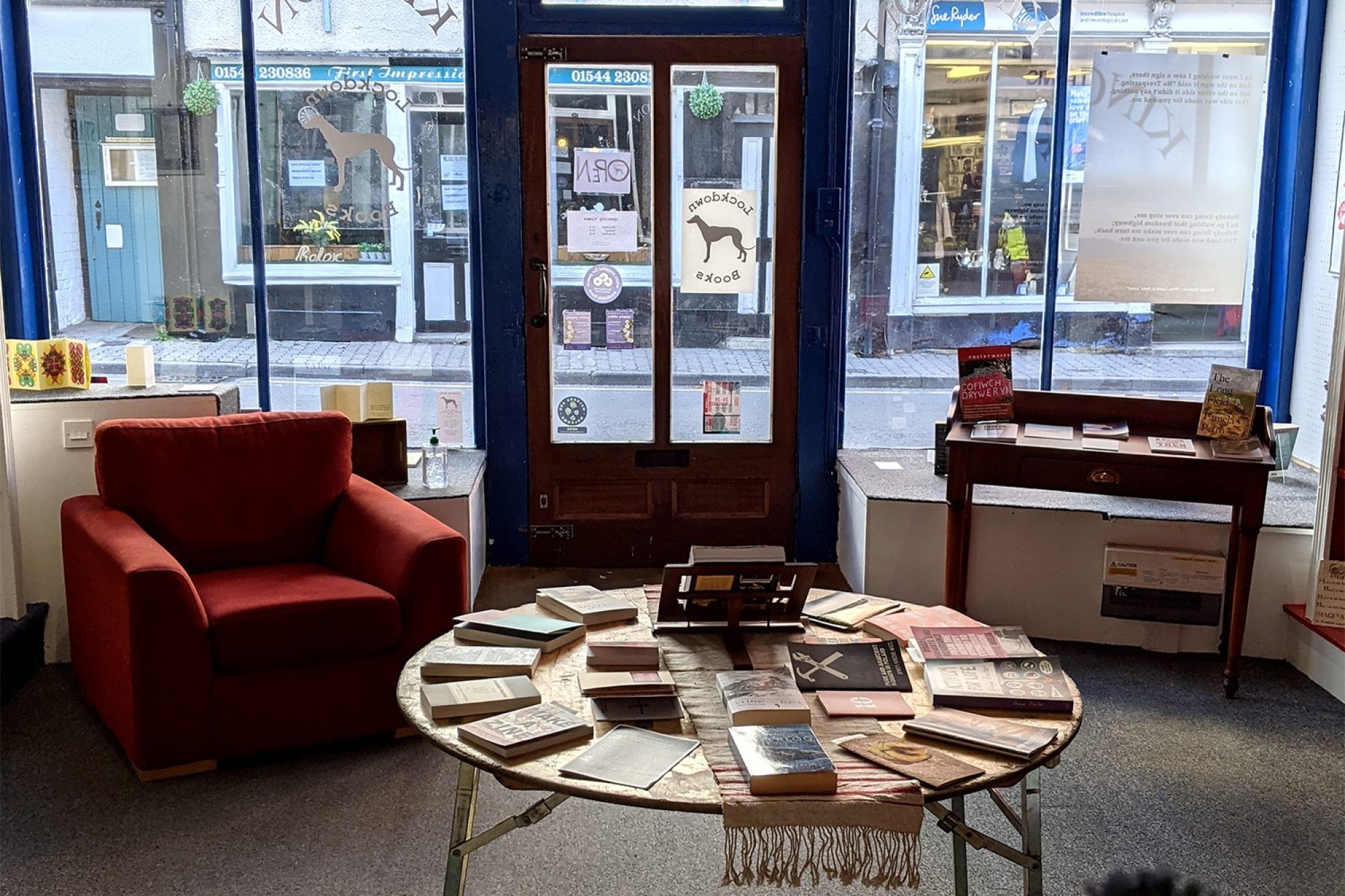 Lockdown Books are a new bookshop in the Herefordshire town of Kington. Focussing on political, social and green issues, alongside landscape, ecology, feminist, queer, poetry, art, magic, life. They stock a range of handmade books, letterpress broadsides, chapbooks and posters, independent and small presses, plus some art for sale. They are proud to be a member of the Alliance of Radical Booksellers.

The Ragged Trousered Philanthropists by Scarlet and Sophie Rickard is a bestseller, and for good reason. It's a fantastic, graphic novel version of the classic book. The story is over a hundred years old and still, sadly, relevant today. I can't imagine the time it must have taken illustrating this, but it includes 232 images of cups of tea!

There Is Nothing So Whole as a Broken Heart: Mending the World as Jewish Anarchists by Cindy Milstein is a truly inspiring collection of writing. Cindy is consistently producing fascinating and engaging writing on anarchism. Her prologue talks of the reclaiming of Jewish rituals by anarchists, feminists, the Queer and explores the non-hierarchical traditions of organisation. The individual papers within the book are sad, joyous, rich in ritual and deeply powerful. 

Lockdown Books
48 High Street, Kington, Herefordshire. HR5 3BL
Open Thursday, Friday and Saturday 10-5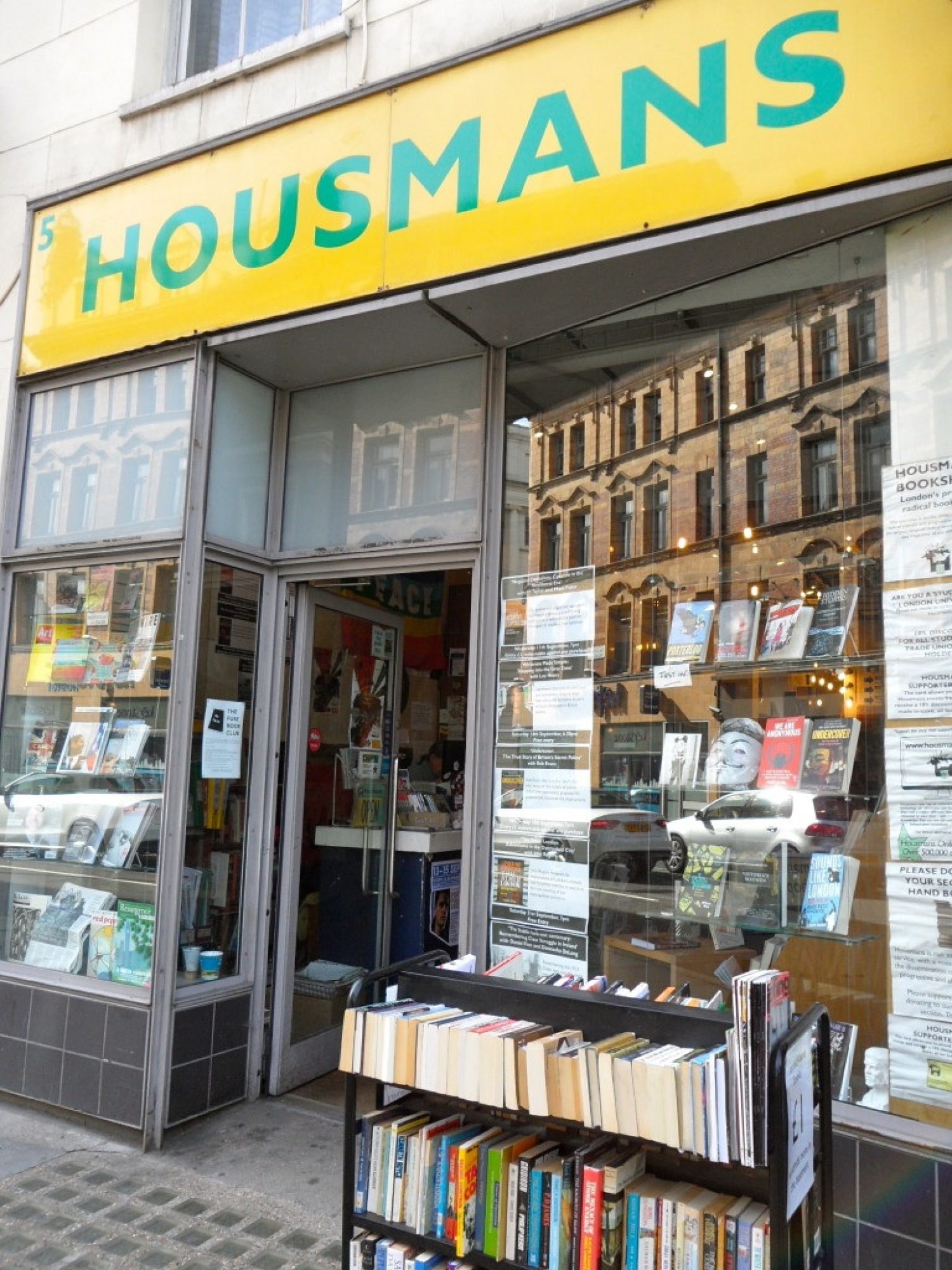 Housmans is a not-for-profit bookshop, specialising in books, zines, and periodicals of radical interest and progressive politics, including fiction, art and children's titles. Housmans Bookshop stock the largest range of radical newsletters, newspapers and magazines of any shop in Britain! Established in 1945, and winner of the Booksellers Association's Best Independent Bookshop in London award. Located a minutes' walk from King's Cross station, or shop online at housmans.com

The Ragged Trousered Philanthropists [Graphic Novel] by Scarlett and Sophie Rickard
Tells the story of a group of working men in the fictional town of Mugsborough, and socialist journeyman-prophet Frank Owen who attempts to convince his fellow workers that capitalism is the real source of the poverty all around them.

The Dawn of Everything: A New History of Humanity by David Graeber and David Wengrow
'The Dawn of Everything is also the radical revision of everything, liberating us from the familiar stories about humanity's past that are too often deployed to impose limitations on how we imagine humanity's future' Rebecca Solnit

Black Resistance to British Policing by Adam Elliott-Cooper
As police racism unsettles Britain's tolerant self-image, Black resistance to British policing details the activism that made movements like Black Lives Matter possible. Elliott-Cooper analyses racism beyond prejudice and the interpersonal – arguing that black resistance confronts a global system of racial classification, exploitation and violence. Imperial cultures and policies, as well as colonial war and policing highlight connections between these histories and contemporary racisms.

Housmans Bookshop
5 Caledonian Road, London N1 9DX
Monday to Saturday 11am-6:30pm. Sunday Noon-6pm